Company
Rally Health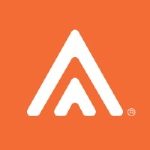 Senior Product Manager - Rewards Marketplaces
Aug. 20, 2021, 11:36 a.m.
We're looking for a Senior Product Manager - Rewards Marketplaces to bring new products and features across our lines of business. We value collaboration heavily; you'll work with other group leaders to execute on large-scale projects, and to help set the standards and processes that guide all of Platform Product. You'll report to the Sr. Manager, Product Management and work with Product Management, Engineering and business leaders/teams to support enterprise plans. We are looking for a software product management leader with experience building great software experiences for consumers and users. You will manage the activity of matrixed engineering teams to provide software products. This is an excellent opportunity for a Product Manager who has launched software products in an Agile environment across different modalities, including web, mobile, voice.
You Will:
Guide a roadmap through the product life cycle of strategy, definition/requirements, delivery, and go-to-market.
Work across teams (e.g. engineering, product, design, sales, marketing, security, and legal) and build partnerships to solve myriad complex problems in creative, thoughtful, and scalable ways.
Oversee the development of your set of product features and determine which investments are most impactful to the business and why.
Use data to support hypotheses and conclusions, for developing business cases and roadmap priorities, and to inform the success of your products.
Contribute to a product culture of consumer and industry research, development, and rapid test and learn.
Stay on top of all relevant health care and consumer technology trends, competitors, and market offerings and ensure your products are outstanding.
You Have:
3+ years of hands-on product management experience
A natural curiosity and desire to find an answer
The ability to explain decisions based on new information, insights, and the point of view of several audiences
Experience working with engineers and designers to create great user experiences
Experience with scrum and agile software development processes
The ability to discuss technical concepts, articulate tradeoffs and propose new concepts to your squad and partners
An impetus to start with consumers needs (jobs-to-be-done) and work backwards to solutions
Technology experience: you don't need to code or draw an architecture diagram from scratch but you do need to know, and be able to explain, how your product works from a technology lens
Remote opportunities available. Please note that hiring for this position will only be considered in the following states: AZ, CA, DC, FL, IL, MD, MN, NC, NJ, NV, NY, OR, PA, TN, TX, VA, or WA
Rally Health® is about putting health in the hands of the individual by empowering people to take charge of their health and health care with our online and mobile tools. We know that a diverse workforce enriches us with the talent, perspective, and inspiration we need to achieve our mission. If you don't think you meet all of the job criteria and are still interested in the job, please apply! Nobody checks every box, and we're looking for someone excited to join our team.
Since 2017, Rally has been a non-integrated entity of Optum, a part of UnitedHealth Group. In the next stage of our evolution, Rally will migrate into a new organization within Optum known as Optum Digital. With these changes, set to be complete by the end of September 2021, we will bring together teams to better bring our digital products to consumers.
Our Benefits:
Great compensation package
Comprehensive benefits package for full-time employees, including medical, dental, vision coverage, stock purchase plan, and 401(k)
Wellness programs, including physical and mental health services
Flexible paid time off for full-time employees & paid leave for new parents
Employees in this position may also earn performance-based bonuses
Rally Health believes in a policy of equal employment and opportunity for all people. It is our policy to train and promote individuals in all job titles, and administer all programs, without regard to race, color, religion, national origin or ancestry, citizenship, sex, age, marital status, pregnancy, childbirth or related medical conditions, personal appearance, sexual orientation, gender identity or expression, family responsibilities, genetic information, disability, matriculation, political affiliation, veteran status, union affiliation, or any other category protected by applicable federal, state or local laws.
Individuals with disabilities and veterans are encouraged to apply. Applicants who require an accommodation related to the application or review process should notify Talent Acquisition (recruiting@rallyhealth.com).
Pursuant to the San Francisco Fair Chance Ordinance, we will consider for employment qualified applicants with arrest and conviction records.