Company
Rally Health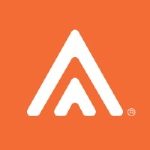 Senior/Principal Data Engineer
Aug. 20, 2021, 11:36 a.m.
Join Rally Health as a Senior or Principal Data Engineer where you will partner with product managers and data consumers to meet our internal analytics and client data needs. You will use our modern data platform - which uses infrastructure and tools like Kafka, MongoDB, Postgres, Spark, Databricks, Airflow, Amazon S3, and Amazon Redshift. You will oversee the entire lifecycle of data pipeline development from data discovery and design to quality and maintenance. As part of the larger Data Engineering team, you will report to an Engineering Manager. We recognize that people come from a diverse set of backgrounds and skills and we welcome all to apply.
You Will:
Oversee the end-to-end discovery, design, development, and QA of big data pipelines.
Architect and code solutions for large-scale ETL pipelines with data processing frameworks
Develop data solutions to promote applicable insights for population health management and positive recommendations for ways individuals can improve their health and manage their costs
Assess current processes, recommend, and implement approaches to handle increasing volumes of data
Communicate technical specifications to ensure that proper and optimized techniques, queries, data standards, and final outputs are understood and incorporated into data and analytics processes
Participate in business analysis activities to gather required reporting and dashboard requirements
Handle the product's or project's conception, translate requirements, design initial technical specifications and develop data solutions
You Have:
5+ years experience in ETL, Data Engineering, or Business Intelligence fields with concentration on data transformations.
Advanced working knowledge of complex Spark jobs and SQL queries.
Experience working in object-oriented or functional languages like Python, Scala or Java.
Experience with backend and distributed systems.
Experience designing data models with Kimball, OLAP, and other EDW methodologies.
Understanding of several data extraction and transformation techniques with data sourced in S3, MongoDB, and Postgres.
Experience with Airflow or another workflow orchestration framework (ex. Oozie, Prefect, DAGster).
Experience with data visualization or BI tools is a bonus.
Experience with Scala is a bonus.
BS in Computer Science, Engineering or a related technical role or equivalent experience
Please note that hiring for this position will only be considered in the following states: AZ, CA, CO, DC, FL, IL, MD, MN, NC, NJ, NV, NY, OR, PA, TN, TX, VA, or WA
The expected salary range for this position in CO will be: $110,000-$150,000
Rally Health® is about putting health in the hands of the individual by empowering people to take charge of their health and health care with our online and mobile tools. We know that a diverse workforce enriches us with the talent, perspective, and inspiration we need to achieve our mission. Rally knows that we are strongest when our teams reflect the diversity of the world around us and create a sense of belonging.
Since 2017, Rally has been a non-integrated entity of Optum, a part of UnitedHealth Group. In the next stage of our evolution, Rally will elevate into a new organization within Optum known as Optum Digital. With these changes, set to be complete by the end of September 2021, we will bring together teams and resources to ultimately better deliver our digital products and services to consumers.
Our Benefits:
Great compensation package
Comprehensive benefits package for full-time employees, including medical, dental, vision coverage, stock purchase plan, and 401(k)
Wellness programs, including physical and mental health services
Flexible paid time off for full-time employees & paid leave for new parents
Employees in this position may also earn performance-based bonuses
If you don't think you meet all of the job criteria and are still interested in the job, please apply! Nobody checks every box, and we're looking for someone excited to join our team.
Rally Health believes in a policy of equal employment and opportunity for all people. It is our policy to train and promote individuals in all job titles, and administer all programs, without regard to race, color, religion, national origin or ancestry, citizenship, sex, age, marital status, pregnancy, childbirth or related medical conditions, personal appearance, sexual orientation, gender identity or expression, family responsibilities, genetic information, disability, matriculation, political affiliation, veteran status, union affiliation, or any other category protected by applicable federal, state or local laws.
Individuals with disabilities and veterans are encouraged to apply. Applicants who require an accommodation related to the application or review process should notify Talent Acquisition (recruiting@rallyhealth.com).
Pursuant to the San Francisco Fair Chance Ordinance, we will consider for employment qualified applicants with arrest and conviction records.