Company
Rally Health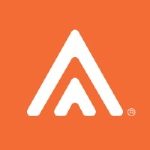 Principal Database Administrator - PostGres
Aug. 20, 2021, 11:36 a.m.
The Ops team at Rally is not your average "Ops" team. Yes, this team is the engine that keeps the train running, but to do that, we have 2 core virtues: 1) Everything must be self-service and 2) promote autonomy. Self-service tooling is core to our mission to allow ourselves to increase our impact with a growing workforce. Our dev teams deploy their own services, troubleshoot their own databases and performance, but when it gets real, we're there to collaborate. Our data is our lifeblood, so keeping it safe, secure, and available is of the utmost importance. You will report to the Manager of Engineering, Ops that oversees cloud application data systems.
You Will:
Partner with application engineering teams to ensure that our database infrastructure is prepared to serve our millions of customers today and into the future
Monitor database performance, holistically address systemic issues
Build processes to ensure self-service database provisioning for broad engineering use (i.e. databases as a push-button service)
Provide expertise and tooling to engineers for common database functions (version upgrades, migrations, seeding, testing, and performance monitoring)
Work with security, audit, and compliance teams to certify we're following policy
You Have:
You have deep experience administering one or more resident data technologies for at least 5 years (MongoDB, Postgres, Casandra, Etcd, ElasticSearch or Kafka)
Proficiency in a high-level language such as Ruby, Python, Go, Node or the like
Professional experience with AWS or equivalent cloud platform
Familiarity with configuration management and automation software (Ansible, Terraform, CloudFormation)
Worked in a regulated (HIPAA, SOC) consumer SaaS environment
Rally Health® is about putting health in the hands of the individual by empowering people to take charge of their health and health care with our online and mobile tools. We know that a diverse workforce enriches us with the talent, perspective, and inspiration we need to achieve our mission. Rally knows that we are strongest when our teams reflect the diversity of the world around us and create a sense of belonging.
You will be remote and we are hiring in multiple states.
Since 2017, Rally has been a non-integrated entity of Optum, a part of UnitedHealth Group. In the next stage of our evolution, Rally will improve into a new organization within Optum known as Optum Digital. With these changes, set to be complete by the end of September 2021, we will bring together teams to better provide our digital products to consumers.
Our Benefits:
Great compensation package
Comprehensive benefits package for full-time employees, including medical, dental, vision coverage, stock purchase plan, and 401(k)
Wellness programs, including physical and mental health services
Flexible paid time off for full-time employees and paid leave for new parents
Employees in this position may also earn performance-based bonuses
Rally Health believes in a policy of equal employment and opportunity for all people. It is our policy to train and promote individuals in all job titles, and administer all programs, without regard to race, color, religion, national origin or ancestry, citizenship, sex, age, marital status, pregnancy, childbirth or related medical conditions, personal appearance, sexual orientation, gender identity or expression, family responsibilities, genetic information, disability, matriculation, political affiliation, veteran status, union affiliation, or any other category protected by applicable federal, state or local laws.
Individuals with disabilities and veterans are encouraged to apply. Applicants who require an accommodation related to the application or review process should notify Talent Acquisition (recruiting@rallyhealth.com).
Pursuant to the San Francisco Fair Chance Ordinance, we will consider for employment qualified applicants with arrest and conviction records.