Company
Rally Health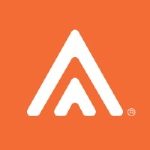 Manager, Software Engineering
Aug. 20, 2021, 11:36 a.m.
Care solutions lets people find, price, schedule, prepare and pay for care, and rewards them for choosing the appropriate care (medical, medication, dental, vision, behavioral & DME). Join Rally Health as an Engineering Manager where you will lead a team of engineers and the development of projects while partnering with team members across Engineering and Product. You will guide your team and play an active role in hiring. You will be comfortable with being technically hands-on in your role. You will report to the Senior Engineering Manager. We recognize that people come from diverse backgrounds and skills and welcome all to apply.
You Will:
Understand all integration points for the components owned by the team
Contribute technical hands-on guidance while maintaining mission-driven leadership of engineering goals
Hire phenomenal engineers who complement the existing team
Focus boldly on promoting the success of your team
Be a single contact for all engineering activities of the team
Experience with all components and integration points of the system under team's ownership in depth
Understand codebases owned by the team. Being able to review, code and debug
Participate in design discussion of the components and their interaction with other components
Promote the quality and scalability of the systems and guiding the team to make better tradeoffs
Track technical debt of the team and managing it
Oversee designs that foster Rally's compliance and application security principles
You Have:
BS in Computer Science, Engineering, or equivalent combination of education and experience
7+ years of relevant SW Development experience in web or mobile applications
3+ years hands-on technical management experience
Code abilities and experience with architectural patterns of large, high-scale applications (i.e. Java; Scala; Swift; Docker, Ruby on Rails)
Perform feature level design given high-level requirements, taking into account our requirements, data/Indicators/reporting, scalability/performance requirements, and time available to implement
Experience in the Healthcare industry is a bonus
Experience with authorization frameworks like oAuth 2.0, SAML or OpenID Connect is a bonus
Experience managing geographically distributed teams
Please note that hiring for this position will only be considered in the following states: AZ, CA, CO, DC, FL, IL, MD, MN, NC, NJ, NV, NY, OR, PA, TN, TX, VA, or WA
*The expected salary range for this position in CO will be: $145,000 - $200,000
Rally Health® is about putting health in the hands of the individual by empowering people to take charge of their health and health care with our online and mobile tools. We know that a diverse workforce enriches us with the talent, perspective, and inspiration we need to achieve our mission. If you don't think you meet all of the job criteria and are still interested in the job, please apply! Nobody checks every box, and we're looking for someone excited to join our team.
Since 2017, Rally has been a non-integrated entity of Optum, a part of UnitedHealth Group. In the next stage of our evolution, Rally will migrate into a new organization within Optum known as Optum Digital. With these changes, set to be complete by the end of September 2021, we will bring together teams to better bring our digital products to consumers.
Our Benefits:
Great compensation package
Comprehensive benefits package for full-time employees, including medical, dental, vision coverage, stock purchase plan, and 401(k)
Wellness programs, including physical and mental health services
Flexible paid time off for full-time employees & paid leave for new parents
Employees in this position may also earn performance-based bonuses
Rally Health believes in a policy of equal employment and opportunity for all people. It is our policy to train and promote individuals in all job titles, and administer all programs, without regard to race, color, religion, national origin or ancestry, citizenship, sex, age, marital status, pregnancy, childbirth or related medical conditions, personal appearance, sexual orientation, gender identity or expression, family responsibilities, genetic information, disability, matriculation, political affiliation, veteran status, union affiliation, or any other category protected by applicable federal, state or local laws.
Individuals with disabilities and veterans are encouraged to apply. Applicants who require an accommodation related to the application or review process should notify Talent Acquisition (recruiting@rallyhealth.com).
Pursuant to the San Francisco Fair Chance Ordinance, we will consider for employment qualified applicants with arrest and conviction records. ((This can be removed for non SF positions))