Company
Rally Health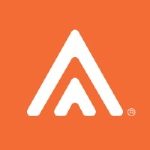 Android Software Engineer
Aug. 20, 2021, 11:36 a.m.
The Mobile team offers seamless navigation and guidance across Rally products, helping members connect with the services they need to improve and maintain their health while making the best decisions in a complicated space. Our platform enables employers to engage and support their employees' with targeted content, benefits, and programs. We recognize that people come from diverse backgrounds and skills and welcome all to apply.
We are looking for an Android Software Engineer to join our team to add new features, streamline existing features, and find new ways to innovate on the healthcare experience! You will report to the Manager of either the Health Activities, Mobile Platform or the Rewards team.
You Will:
You will build native mobile applications using the latest libraries (JetPack) and integrate with 3rd party libraries and devices
You will work on unit testing and automation
Build an end-to-end experience that is performant and scales to millions of users
You will improve and simplify user experience
Empower active users to improve wellness and find care through devices they use every day
You Have:
3+ years of object-oriented software development experience
2+ years of Android development with validated proficiency of the platform
Programming languages - Kotlin, Java, React Native (nice to have)
Experience with JetPack, RxJava, Retrofit
Server integration (REST endpoints)
Released at least one app on the Google Play Store
BS in Computer Science or related field
Remote work is available in the following states: AZ, CA, CO, DC, FL, IL, MD, MN, NC, NJ, NV, NY, OR, PA, TN, TX, VA, and WA
The expected salary range for this position in Colorado (only) will be: $93,000 - $125,000
Why join Rally?
Rally Health® is about putting health in the hands of the individual by empowering people to take charge of their health and health care with our online and mobile tools. We know that a diverse workforce enriches us with the talent, perspective, and inspiration we need to achieve our mission.
Since 2017, Rally has been a non-integrated entity of Optum, a part of UnitedHealth Group. In the next stage of our evolution, Rally will migrate into a new organization within Optum known as Optum Digital. With these changes, set to be complete by the end of September 2021, we will bring together teams to better bring our digital products to consumers.
Our Benefits:
Resources to help you excel in our creative work atmosphere:
Great compensation package
Daily onsite catered lunches
Comprehensive benefits package for full-time employees, including medical, dental, vision coverage, and 401(k)
Paid leave for new parents
Wellness programs, including physical and mental health services
Flexible paid time off for full-time employees
Rally Health believes in a policy of equal employment and opportunity for all people. It is our policy to train and promote individuals in all job titles, and administer all programs, without regard to race, color, religion, national origin or ancestry, citizenship, sex, age, marital status, pregnancy, childbirth or related medical conditions, personal appearance, sexual orientation, gender identity or expression, family responsibilities, genetic information, disability, matriculation, political affiliation, veteran status, union affiliation, or any other category protected by applicable federal, state or local laws.
Individuals with disabilities and veterans are encouraged to apply. Applicants who require an accommodation related to the application or review process should notify Talent Acquisition (recruiting@rallyhealth.com).