Company
Ribbon Health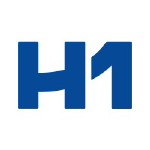 Product Manager, API Platform
Nov. 5, 2021, 1:04 p.m.
We are hiring an experienced product manager to lead our API platform and strategy as we seek to power every care decision to be high-quality, cost-effective, and convenient. You will push forward our external API layer and set the foundation for a customer-facing data platform. You will work with engineering leadership to redesign our existing API to be more flexible, scalable, and stable, and also spearhead the creation of new products and features within our primary distribution mechanism. We're looking for someone who has scaled technical products, has learned about the opportunities and pitfalls of launching B2B SaaS platforms, and is excited to apply their knowledge to help simplify healthcare.
What we look for at Ribbon:
Passion and drive to simplify healthcare by building products that increase access to care and power every healthcare decision to be high-quality, cost-effective, and convenient
Commitment to Ribbon Health company values, working on an exceptional team, and building an exceptional company
Grit, hustle, desire, and a "get-it-done" attitude, including a strong comfort with a lean and highly collaborative environment
Dedication to the creation of a diverse, equitable, and inclusive environment where teammates are celebrated for their unique perspectives and work together to simplify healthcare for all
What we're looking for in this role:
You have experience building and scaling technical products
You have an understanding of and experience building APIs and other means of engaging with data
You thrive in extreme ambiguity and enjoy playing any and all roles to chart a path forward
You have deep empathy for technical stakeholders, internally and externally, and want to build the best product experience for them
You can translate conflicting priorities into cohesive roadmaps and set a vision for an organization
You have experience and interest in leading teams and coaching others
Your day-to-day:
Enterprise-grade API: Collaborate with Engineering to rebuild our existing API infrastructure to better support existing use-cases and new front end workflows.
Developer platform: Create a client-facing platform that enables our partners to manage their instance of Ribbon's API and to manage the data within it.
API infrastructure: Enable Ribbon to become core infrastructure for the healthcare industry by building a trustworthy and performant API platform for our customers.
Internal tools: Leverage our external APIs to build and improve internal tools and processes that will increase operational efficiency across the company.
Product leadership: Build a product roadmap, acquire necessary resources, hire additional team members, and lead the execution of Platform development.
How we live out our values for our teammates
Our goal is to make this the best career decision any of us have ever made. We stand by our values to make it happen.
Run Toward Hard Problems | 
We are motivated by the toughest challenges. We seek out hard problems that have the most impact and solve them to help those who need it most. We encourage our teammates to take ownership of outcomes that motivate them. Everyone at Ribbon has a say in our objective and key result (OKR) planning process for their teams and across teams. 
Put Your Team First | 
We are a family. We are all happier and healthier when we take care of each other and put each other's needs ahead of our own. We take care of you by offering fully covered insurance premiums on health, vision, and dental, a 401K plan match, and a flexible working policy that includes progressive family leave guidelines, flexible working schedules, and unlimited vacation.
Do What You Say | 
We are honest with each other. We are accountable to each other. When we commit to accomplishing our goals, we make it happen. Every team member has the opportunity to own high-impact work at Ribbon.
Stay Hungry, Keep Improving | 
We are humble. We will make mistakes, learn from those mistakes, and be better because of those mistakes
. 
Here, feedback is a gift and mistakes are learning opportunities. We have a thoughtful culture that focuses on giving and receiving regular positive and constructive feedback to help us support each other and make each other better. Also, speaking of "hungry" we offer plenty of snacks, food, and coffee.
Practice Habits of Excellence | 
We measure our success by the process it took to get there. We will always do our very best and we are proud of the outcome because of it. At Ribbon, we focus on 
how
 we get things done by documenting and sharing our learnings, We are building the systems we need to scale our company and support our work for the long-term. 
Build With Empathy | 
We are building the best healthcare experience for our users. When faced with a difficult decision, we do what's best for people's lives. This includes our team. Every Ribbon teammate shares working and lifestyle norms, and we hold each other accountable to respecting these norms so each person can balance work-life integration that works for them.
---
Ribbon Health is proud to be an Equal Employment Opportunity employer. We do not discriminate on any basis covered by appropriate law. All employment is decided on the basis of merit, qualifications, performance, and business need. If you need assistance or an accommodation due to a disability, you may contact us at recruiting@ribbonhealth.com.