Company
Picnic Health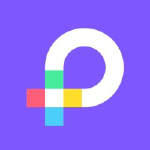 Core Medical Data Product Manager
May 3, 2023, 8:54 p.m.
Healthcare needs good data. At PicnicHealth, we are building deep real-world datasets fueling cutting-edge research while giving patients control of their own medical record data. These complete, clinically-rich datasets produce unique insights — across dozens of diseases — to ultimately get the right treatments into patients' hands faster. We do this by working directly with patients and leveraging state of the art machine learning to transform messy medical records into structured, research-ready datasets. To date we've helped tens of thousands of patients securely access their records and proactively contribute to advancing research in diseases that impacts their lives.
We raised $60 million in funding in a Series C in April 2022 led by B Capital Group. Our existing investors Felicis Ventures and Amplify Partners also joined the round, bringing the total we have raised to more than $100 million.
And we are just getting started! If you are looking to join an award winning, mission-driven, motivated team that is making a real impact across millions of people's lives, PicnicHealth might just be the place for you.
The Opportunity
We're looking for a product leader to make PicnicHealth datasets the gold standard for developing real world evidence. Our data has a wide range of use cases across therapeutic areas and development stages, and you'll drive success by articulating the vision, building the roadmap, and enabling our life sciences partners. In this highly visible role you'll impact how our partners engage with our data, reporting directly to the co-founding CTO and working across the executive team, shaping and refining PicnicHealth's data product.
You'll be responsible for our core data product, the datasets at the heart of any of our offerings. Delivering deep, clinically rich medical records data is our core competency, and medical records data will be your central focus. You'll need a deep understanding of EHR data and how pharma can and should use it. You'll be responsible for ensuring our datasets are well-suited for meeting our customers' needs, across commercial, scientific, and regulatory use cases. You'll understand and develop frameworks for how to incorporate PicnicHealth's additional data modalities — today PROs, DICOMs, claims, and mortality data — into the unified data product we deliver to customers.
You'll be focused on the data itself as a product, focused on customer use and journey with our datasets. You'll partner with the team members that work most closely with our datasets and our customers — the commercial team, epidemiologists, quantitative scientists, and clinicians. You'll collaborate with product managers to make the underlying platform changes needed to produce better datasets, the PMs responsible for data production and patient application experiences. You'll make and own the roadmap for our data product, and drive cross functionally
There is massive potential in deep, patient-centric medical data to accelerate improvements in patient treatment. These datasets have the power to make it easier and faster to get better treatments into patients hands. If you take this on, your job will be unlocking that potential, having a transformational impact on PicnicHealth, on our partners, and on patients' lives.
As the Product Lead, you will:
Shape and drive the data product to craft a product & experience that best meets the needs of current and potential customers

Make PicnicHealth datasets the category-defining standard for deep, clinically rich, analysis ready real world data

Build out the roadmap and menu for medical records datasets, prioritizing and expanding the acceptability and trustworthiness of our data across commercial, scientific, and regulatory use cases. Driving the data validation roadmap and strategy incorporating internal and external expertise

Develop frameworks, schemas, and specifications for PicnicHealth data that result in quality, consistency, and usability

Work with PMs across PicnicHealth to drive platform roadmap features needed to produce better datasets, understanding and prioritizing across needs and feedback we see from current and future customers

Productize the customer journey around our datasets to ensure customers are successful, from initial engagement and training, to documentation, to data delivery, to analytics tooling and packages, to ongoing support and expansion
You are a strong candidate if you have:
Working with EHR real world data, either as an analyst working with EHR datasets or a product manager developing an EHR real world data product

2+ years as an RWD analyst for pharma use cases

Product management experience

Direct experience working with or in large pharma companies
We will be extra interested in you as a candidate if you have any of the following:
A track record of publications in life sciences, particularly using RWD;

Direct experience working with or in large pharma companies;

Interacted with the FDA or other regulatory bodies around submission or approval;

Empathy for patient and doctor experiences coming from direct personal or professional experiences interacting with the healthcare system; and/or

Worked in a fast-growing startup or founded your own.
We expect all team members to be motivated to be amazing in their roles and, ultimately, to move the PicnicHealth mission forward.
Perks & Benefits @PicnicHealth
At PicnicHealth you get to solve real problems with real solutions, great tech, and great people.
We're a remote first company, with teammates spread across the US. We aim for quarterly in-person gatherings, expect to travel up to 4 times a year. For our team members in the Bay Area we can offer a hybrid set up to work from the SF office on a flexible schedule.
You also get:
Competitive salary

Comprehensive benefits including above market Health, Dental, Vision

Family friendly environment

Flexible time off

401k plan

Free PicnicHealth account

Equipment and internet funds for home office set up
Equal Opportunity Statement
PicnicHealth is committed to promoting an inclusive work environment free of discrimination and harassment. We value a diverse and balanced team where everyone can belong.