Company
Kyruus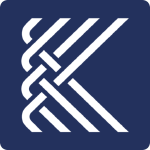 Growth Marketing Manager
May 3, 2023, 7:55 p.m.
Kyruus' mission is to connect people to the right care, in pursuit of our vision: a better healthcare system- one that's transparent and accessible- where everyone gets the care they need. At Kyruus, our values are at the heart of everything we do:
We care deeply
– We do the right thing even if it's the harder thing. 
We are fiercely driven
– We harness our curiosity to pursue continuous improvement and create simple solutions to complex problems.
We lead with respect
– We celebrate the individual traits that make each of us unique and seek out diverse voices to listen and learn.
We are accountable
– We do what we promise for each other and our customers.
Here's what that would mean for you in the
Growth Marketing Manager
role.
Care: You'll oversee and manage a specific market segment and the demand gen efforts to generate pipeline growth with the Kyruus business. 
Drive: You'll lead successful demand generation programs and campaigns that meet or exceed quarterly and annual goals for marketing qualified leads and other metrics related to the specific segments you support. 
Respect: You'll collaborate with Corporate Marketing, Product, Marketing, Marketing Ops and Sales to effectively reach your goals. 
Accountability: You'll deliver crucial value to our company by supporting our demand generation function to drive growth for Kyruus.
We are seeking a data-driven and creative Growth Marketing Manager to drive customer acquisition, engagement, and retention through targeted marketing campaigns and strategies. The successful candidate will be responsible for developing and executing marketing initiatives that grow our customer base and increase customer engagement and retention.
What you will do in a Growth Marketing Manager role at Kyruus:
Develop and execute data-driven marketing strategies that drive customer acquisition, engagement, and retention across specific segments and drive qualitative results that support company growth
Design and manage paid advertising campaigns on various platforms, including Google Ads, Facebook Ads, and other relevant channels to achieve KPIs
Conduct research to identify market trends and customer needs to inform marketing strategies
Maintain and evolve your understanding of the target segments you cover as well as specific competitors in those areas.
Collaborate cross-functionally within marketing including product marketing, marketing ops., and corporate marketing develop and execute marketing initiatives.
Develop close relationships with Sales leaders to identify key ways to support pipeline needs and garner the most up to date feedback to inform top of funnel strategies
Partner independently Marketing Operations to analyze and optimize marketing campaigns and tactics to improve performance and ROI
Prepare and present monthly and quarterly analysis, reporting & recommendations for continuous improvement and growth optimization.
Proactively communicate with key stakeholders including Marketing, Sales, Customer Success, and Product about successes and impact of marketing programs.
Stay up-to-date with the latest marketing trends, technologies, and best practices.
You'll report to the Director, Growth Marketing.
How You Can Grow
Kyruus will bring you through an onboarding process that is both structured and self-guided, designed to enable connection and productivity as you learn more about our company, functions and products. Additionally, we have a culture of feedback, inclusive of our performance review process that provides you with the coaching, resources and opportunities to help you learn and grow with us.
Individuals in the Growth Marketing Manager role can move in a linear career path along two tracks - individual contributor or management. The next step in the process would be Senior Growth Marketing Manager.
Kyruus also loves to see an internal transfer. If a linear career path is not what you're looking for, you can work with your manager and HR to explore lateral moves to other parts of the organization as you continue to grow with us.
What you will bring:
You'll use your 8+ years of experience to:
Develop a segmented and persona-based strategy to create highly individualized engagements
Coordinate demand generation efforts across your specific segments, including content marketing, email marketing, and social media (in conjunction with Corporate Marketing), as well as the BDR function.
Drive pipeline growth and velocity with compelling demand generation programs, successful BDR campaigns, and proactive cross-functional communication.
Explore new opportunities to reach relevant prospects at the right moment with the right messaging
Ensure all demand generation deliverables (content, social media posts, ads, emails) are high quality and aligned with the Kyruus brand.
Equal Opportunity Employer
Kyruus is dedicated to providing equal employment opportunities (EEO) to all employees and applicants for employment without regard to race, color, religion, sex, gender, national origin, citizenship, age, disability, sexual orientation, genetic information. We will not discriminate, in any employment decision, against any individual or group on the basis of race, color, religion, sex, gender, national origin, citizenship, age, disability, sexual orientation, genetic information, or veterans/national guard/military reserve status. This shall be done in compliance with all applicable federal, state, and local laws in every location in which Kyruus has facilities.