Company
Carrot Fertility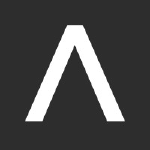 Software Engineer
May 3, 2023, 3:54 p.m.
About Carrot:
Carrot Fertility is the leading global fertility care platform for women, who are often at the center of fertility care decisions and consequences. Plus, Carrot serves people of every age, race, income, sex, sexual orientation, gender, marital status, and geography. Trusted by hundreds of multinational employers, health plans, and health systems, Carrot's comprehensive clinical program delivers industry-leading cost savings for employers and award-winning experiences for millions of people worldwide. Whether there is a need for care through fertility preservation, male-factor infertility, pre-pregnancy, IVF, pregnancy and postpartum, adoption, gestational surrogacy, or menopause, Carrot supports members and their families through many of the most memorable and meaningful moments of their lives.
The Role:
We're on the hunt for the next member of the Product Engineering Team. Carrot is constantly working to improve on processes, quality, and techniques, with the goal of producing the best product in the industry. Every step towards our mission means more people forming the family they always wanted. You will help implement code throughout our tech stack, develop the direction of our product, and work with teammates throughout Carrot in order to build the optimal product. In addition, you will contribute to the big picture as well as make many in-the-moment micro-decisions in the best interest of our customers and play a key role in Influencing the engineering direction of Carrot.
The Team:
We're empowered to make local decisions, reducing the overhead of getting things done.

We favor a Lean approach to our product development, following the parts of agile that work best for us.

We welcome new technologies and are constantly self-evaluating our tools.

We use weekly retrospectives and empowerment to help iterate on our team processes.

We are a highly collaborative group promoting pair programming whenever possible.
Minimum Qualifications:
You have at least 2 years of experience of post grad software engineering or equivalent experience.

You view software engineering as a craft and welcome the opportunity to share knowledge with fellow enthusiasts.

You care deeply about building the best experience for our users and making an impact in their lives.

You find learning new tech and patterns exciting and love experimenting.

You understand the balancing game an engineer has to play weighing new feature development with technical debt.

A blank piece of paper doesn't scare you. You are excited to design products from the ground up.

You take pride in our mission: fertility care for all.
Compensation:
Carrot offers a holistic Total Rewards package designed to support our employees in all aspects of their life inside and outside of work, including health and wellness benefits, retirement savings plans, short- and long-term incentives, parental leave, family-forming assistance, and a competitive compensation package. The starting base salary for this position will range from $110,000 - $155,000. Actual compensation may vary from posted base salary depending on your confirmed job-related skills and experience.
Why Carrot?
Carrot has received national and international recognition for its pioneering work, including Best Diversity, Equity, & Inclusion Product from the Anthem Awards, Fast Company's Most Innovative Companies, CNBC's 100 Barrier Breaking Startups, and more. Carrot is regularly featured in media reporting on issues related to the future of work, women in leadership, healthcare innovation and diversity, equity, and inclusion, including MSNBC, The Economist, Bloomberg, The Wall Street Journal, CNBC, National Public Radio, Harvard Business Review, and more.
Carrot is fully distributed, with teams in more than 40 states across the United States and dozens of countries around the world. It has received numerous workplace awards, including Fortune's Best Workplaces in Healthcare, Quartz's Best Companies for Remote Workers, and Great Place to Work and Age-Friendly Employer certifications. Learn more at carrotfertility.com.