Company
GoodRx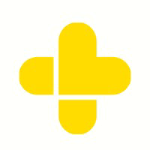 Manager, Software Engineering
March 21, 2023, 2:54 a.m.
GoodRx is America's healthcare marketplace. Each month, millions of people visit 
goodrx.com
 to find reliable health information and discounts for their healthcare — and we've helped people save $35 billion since 2011. We provide prescription discounts that are accepted at more than 70,000 pharmacies in the U.S., as well as telehealth services including doctor visits and lab tests. Our services have been positively reviewed by Good Morning America, The New York Times, NBC News, AARP, and many others.
Our goal is to help Americans find convenient and affordable healthcare. We offer solutions for consumers, employers, health plans, and anyone else who shares our desire to provide affordable prescriptions to all Americans.
As an Engineering Manager, you will be responsible for helping team members with the technical aspects of their jobs and be the point of escalation for any technical challenges and help troubleshoot any problems that may arise.  Apart from being hands-on with coding, you will also be responsible for driving end-to-end architectural design while maintaining alignment to deliver well rounded solutions along with promoting best practices and coding standards.  You will also be coordinating with team members in daily or weekly forums ensuring the right work is being prioritized that aligns with business growth and deadlines.
Minimum degree/education level required:  Bachelors
Fields of acceptable educational study:  Computer Science, Computer Engineering, or a related quantitative degree.
Minimum required years of experience: 5+ as an engineering manager
Responsibilities:
Leads and directs the work of others.
Owns strategy and implementation of products that deliver against team-owned business KPIs.
Responsible for key system design, integration decisions and for communicating decisions to individuals implementing the system.
Able to materially improve performance and quality of team output.
Recommends changes to policies and establishes procedures that affect immediate organization(s).Hire, train and supervise engineering staff members.
Work closely with others across teams and disciplines to ensure quality and reliability of services.
Work with the team and other cross-functional leaders to define roadmap and vision.
Use business knowledge to guide team technical decisions.
Skills and Qualifications:
Seasoned and experienced manager who successfully leads a single function team.
Effective hiring, retaining, and developing software engineers.
Strong knowledge of application design, development and operating critical infrastructure reliably.
Leadership skills necessary to manage and develop several teams local and remote.
Experience architecting and implementing high performance and large scale distributed systems.
Experience working in an agile (Kanban) development environment.
Experience with Azure and/or GCP technologies including Kubernetes, Elasticache/Cloud MemoryStore, Kafka and document data stores.
Experience developing c# dotnet core microservices.
Experience leading full stack development and operating in a multi-tier, multi-technology tech environment.
Organizational competencies and project management skills to keep projects, processes, and engineering teams on track.
Self-motivated with ability to multitask and thrive in a timeline-driven environment.
Interpersonal communication skills with expertise in distilling complicated topics to a broader audience.
Strong problem solving and creative skills and the ability to exercise sound judgment and make decisions based on accurate and timely analyses.
Healthcare and/or pharmacy experience is a plus.
Compensation decisions are determined using a variety of factors such as skill set, experience, and education or certifications. If we extend an offer for employment, we will consider all individual qualifications. Below are our salary ranges for this position based on office location:
New York City Office: $185,000 - $296,000
GoodRx also offers additional compensation programs such as annual cash bonuses, annual equity grants for most positions, and generous benefits. Our great benefits offerings include medical, dental, and vision insurance, 401(k) with a company match, an ESPP, unlimited vacation, 11 paid holidays, and 72 hours of sick leave. GoodRx also offers additional benefits like mental wellness and financial wellness programs, fertility benefits, supplemental life insurance for you and your dependents, company-paid short-term and long-term disability, and more!
At GoodRx, we deeply value in-person connection and collaboration, which is key to our company culture. GoodRx is a hybrid work environment, and we ask employees to be in the office a minimum of twice a week to one of our hubs in Santa Monica, San Francisco, and New York City.
We're committed to growing and empowering a more inclusive community within our company and industry. That's why we hire and cultivate diverse teams of the best and brightest from all backgrounds, experiences, and perspectives. We believe that true innovation happens when everyone has a seat at the table and the tools, resources, and opportunities to excel.
With that said, research shows that women and other underrepresented groups apply only if they meet 100% of the criteria. GoodRx is committed to leveling the playing field, and we encourage women, people of color, those in the LGBTQ+ communities, and Veterans to apply for positions even if they don't necessarily check every box outlined in the job description. Please still get in touch - we'd love to connect and see if you could be good for the role!
GoodRx is America's healthcare marketplace. The company offers the most comprehensive and accurate resource for affordable prescription medications in the U.S., gathering pricing information from thousands of pharmacies coast to coast, as well as a telehealth marketplace for online doctor visits and lab tests. Since 2011, Americans with and without health insurance have saved $35 billion using GoodRx and million consumers visit
goodrx.com
each month to find discounts and information related to their healthcare. GoodRx is the #1 most downloaded medical app on the iOS and Android app stores. For more information, visit
www.goodrx.com
.