Company
Augmedix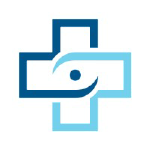 Senior Product Manager
March 16, 2023, 10:55 p.m.
About Augmedix:
Augmedix (Nasdaq: AUGX) delivers industry-leading, ambient medical documentation and data solutions to healthcare systems, physician practices, hospitals, and telemedicine practitioners. 
Augmedix is on a mission to help clinicians and patients form a human connection at the point of care without the intrusion of technology. Augmedix's solutions extract data from natural physician-patient conversations and convert it to medical notes in real time, which are seamlessly transferred to the EHR. To achieve this, the company's Ambient Automation Platform uses Automated Speech Recognition and Natural Language Processing, supported by medical documentation specialists. 
Leveraging this platform, Augmedix's solutions relieve clinicians of administrative burden, in turn, reducing burnout and increasing both clinician and patient satisfaction. Augmedix is also leading the revolution in leveraging point-of-care data by making connections between millions of physician-patient interactions and analyzing them to deliver actionable insights that elevate patient care.
About the Role:
Augmedix is building a platform that changes the way providers interact with their patients. As we rapidly expand our suite of product offerings and scale our services we are looking for a Senior Product Manager to execute on product vision. We expect our incoming Senior Product Manager to take ownership of product development from proof of concept, to delivering scalable products that delight customers and provide meaningful revenue growth. As a Senior Product Manager you will work closely with the design, development and operations teams to deploy the next generation of products and features. 
Responsibilities:
Develop and implement product requirements and roadmaps
Collect and analyze customer feedback and be the voice of the customer internally to inform features, requirements, and end products
Ensure products and releases are launched correctly and on schedule
Make creative recommendations to expand product base and vision
Travel to customer sites required - 10-20% travel per quarter within US
Requirements:
5+ years of SaaS product management experience
Experience working in a scrum setup to iterate on products quickly and prove value
Proven track record of delivering and scaling high-impact products in startup environments
Prior experience working on enterprise mobile applications
Excellent analytical and quantitative skills to use data and metrics to create compelling business cases, report on success, make recommendations and drive actions.
Technical fluency; Demonstrated ability to understand and discuss technical concepts, manage tradeoffs and evaluate opportunistic new ideas with internal and external partners.
Proven ability to manage multiple, competing priorities simultaneously.
Excellent written and verbal communication skills.
Previous experience as a Solution Architect is a plus
Augmedix is an equal opportunity employer. We are committed to providing equal employment opportunities regardless of sex, gender identity, race, religious creed, color, ancestry, age, disability, marital status, sexual orientation including being transgender and/or any other protected bases.