Company
Thyme Care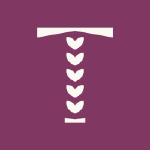 Full Stack Engineer (Backend)
March 13, 2023, 2:55 p.m.
Thyme Care is a value-based oncology management platform that provides personalized, clinically coordinated care to individuals with cancer. Thyme Care pairs human guidance with software and analytics to engage members with a cancer diagnosis, quickly connect them to the right care, and provide ongoing support through targeted, evidence-based interventions. The company's unique approach establishes deep provider relationships and integrates with a health plan's existing infrastructure, coordinating value-driven care that leads to better outcomes, lower costs and an improved member experience. Backed with venture funding from Andreessen Horowitz (a16z), Alley Corp, Frist Cressey Ventures, Casdin Capital and Bessemer, Thyme Care partners with health insurance plans and providers to extend the reach of high-quality cancer care through flexible value-based payment arrangements, including risk-based programs.
Our team of passionate oncology experts - clinicians, technologists, and insurance specialists - is committed to improving the cancer experience for patients, their families and their providers. We are building an extraordinary technical team to enable our patients' success by creating world class solutions and services. Our team is 100% remote, meaning you can work from anywhere in the US. Please note, we are not able to hire anyone who lives and works outside of the US.
Your Mission:
As a Full Stack engineer you will be one of Thyme Care's initial engineering hires and a key part of our 10-person tech team, which is scaling quickly. Your focus will be to build out the user-facing interface that will enable our nursing team to engage cancer patients with the right information at the right time.
After your first three months on the job you'll have:
Connected with and added to our collaborative, agile team, and learned our tech stack inside and out.
Wrapped your head around our business model at a high level and the challenges that our care team face at a deep level.
Helped establish our technical culture as an early member of the engineering team by setting best practices and norms: This might include adding methods to plan and execute on our sprints or helping us pilot new and creative ways to brainstorm as a hybrid team. You'll bring what's worked best from your past experiences and integrate them with the team.
Made key improvements to our intuitive, available, accurate, and secure web applications and all underlying infrastructure.
After six months you'll have:
Owned and led the release of multiple critical features.
Worked closely with oncology leaders to help them solve quickly evolving business problems through creative, elegant technical solutions.
Played a key role building the technology that enables our oncology care team to more efficiently surface ancillary benefit programs and services.
Helped to create an intuitive user interface that allows our care team to triage patient touch points: everything from hospitalizations to changes in chemotherapy.
Kept the care team as up to date as possible on their patients by surfacing data from multiple sources, including user-inputs.
What leads to success:
Experience. You know how to deploy software engineering best practices: unit tests, code review, design documentation. You also have worked with user-interface design.
Net-new development. You've built and deployed web applications from the ground up. You can deploy and operate services in a Cloud environment with ease and a good fundamental understanding of networking.
Curiosity. You have a drive to understand how things work and love sharing that knowledge with others. (Find out more about engineering team's culture of learning here!)
Comfort with ambiguity. You have a proven track record of success within scaling businesses, fast-paced environments, and ambitious startups. You know how to chart a course through ambiguous challenges.
People-first. Thyme Care's mission and members matter to you, deeply.
Our Values:
At Thyme Care, our core values—Act with our members in mind, Move with purpose, and Seek diverse perspectives—guide us in everything we do. They anchor our business decisions, including how we grow, the products we make, and the paths we choose—or don't choose.
To prepare for interviews at Thyme Care, we've created this guide that outlines what to expect from conversations with the team.
We are committed to promoting the health and well-being of all individuals. As a provider of cancer care navigation, we recognize that those with cancer constitute a vulnerable population at risk of contracting COVID-19. As such, Thyme Care employees are expected to be fully vaccinated against COVID-19 as defined by the Centers for Disease Control and Prevention, subject to conflicting laws and exemptions based on medical or religious objections.
Our salary ranges are based on paying competitively for our size and industry, and are one part of the total compensation package that also includes equity, benefits, and other opportunities at Thyme Care. Individual pay decisions are based on a number of factors, including qualifications for the role, experience level, skillset, geography, and balancing internal equity relative to other Thyme Care employees. In accordance with New York City law, the base salary for this role if filled within New York City is $130,000-$190,000. The salary range could be lower or higher than this if the role is hired in another location. We also believe that your personal needs and preferences should be taken into consideration so we allow some choice between equity and cash.
We recognize a history of inequality in health care. We're here to challenge these systems with a culture of inclusion through the care we give and the company we build. We embrace and celebrate a diversity of perspectives in reflection of our members and the patients our products serve. We are an equal opportunity employer.