Company
Carrot Fertility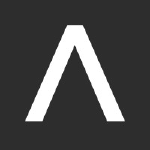 Brand Marketing Designer
March 13, 2023, 2:54 p.m.
About Carrot:
Carrot Fertility is the leading global fertility care platform for women, who are often at the center of fertility care decisions and consequences. Plus, Carrot serves people of every age, race, income, sex, sexual orientation, gender, marital status, and geography. Trusted by hundreds of multinational employers, health plans, and health systems, Carrot's comprehensive clinical program delivers industry-leading cost savings for employers and award-winning experiences for millions of people worldwide. Whether there is a need for care through fertility preservation, male-factor infertility, pre-pregnancy, IVF, pregnancy and postpartum, adoption, gestational surrogacy, or menopause, Carrot supports members and their families through many of the most memorable and meaningful moments of their lives.
The Role:
Carrot Fertility is looking for a talented and detail-oriented Brand Designer to join our brand marketing team. This person will partner with other members of the marketing team to assist in creating assets across all forms of media. The ideal candidate will apply a strong attention to detail to every project, ensuring all deliverables are of the highest quality. This role will report to the Senior Art Director.
The Team:
This role will be part of Carrot's Brand team. Carrot's Brand team is responsible for sharing the Carrot story with the world, coordinating and producing all materials representing the business externally. The Brand team builds and nurtures relationships with prospects, customers, Carrot members, and the community while creating a brand image that showcases the company in a positive light.
Responsibilities:
Develop a wide range of creative executions that are pixel-perfect and adhere to brand standards

Extend the brand across digital, print, video, events, and more

Properly prepare all assets for delivery, whether for web development, print, or direct distribution

Adhere to high-quality standards and processes

Design assets in Keynote, Figma, Adobe Suite, and other programs

Partner with internal and external stakeholders to inform creative approaches

Manage multiple creative projects at the same time

Collaborate with Art Director and Motion Artist / Video Editor
Qualifications:
Have a compelling portfolio with demonstrations of strong typography and clean design

Passion for our mission

Able to collaborate with stakeholders and take direction

Up-to-date knowledge of best creative practices in relevant digital formats

Top notch design skills and pixel-level attention to detail

Handle multiple projects and thrive in a fast-paced environment

Strong organizational and time management skills

Ability to do light photoretouching a big plus

2+ years of design experience

Solid knowledge of Figma, Adobe Suite, Keynote, G-Suite
Compensation:
Carrot offers a holistic Total Rewards package designed to support our employees in all aspects of their life inside and outside of work, including health and wellness benefits, retirement savings plans, short- and long-term incentives, parental leave, family-forming assistance, and a competitive compensation package. The expected base salary for this position will range from $82,000 - $113,000. Actual compensation may vary from posted base salary depending on your confirmed job-related skills and experience.
Why Carrot?
Carrot has received national and international recognition for its pioneering work, including Best Diversity, Equity, & Inclusion Product from the Anthem Awards, Fast Company's Most Innovative Companies, CNBC's 100 Barrier Breaking Startups, and more. Carrot is regularly featured in media reporting on issues related to the future of work, women in leadership, healthcare innovation and diversity, equity, and inclusion, including MSNBC, The Economist, Bloomberg, The Wall Street Journal, CNBC, National Public Radio, Harvard Business Review, and more.
Carrot is fully distributed, with teams in more than 40 states across the United States and dozens of countries around the world. It has received numerous workplace awards, including Fortune's Best Workplaces in Healthcare, Quartz's Best Companies for Remote Workers, and Great Place to Work and Age-Friendly Employer certifications. Learn more at carrotfertility.com.