Company
Tomorrow Health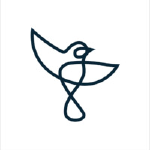 Product Lead (Hybrid or Remote)
Feb. 9, 2023, 8:55 p.m.
ABOUT TOMORROW HEALTH
Tomorrow Health enables exceptional healthcare for patients and their families in the place they want to be most — home. At Tomorrow Heath, we build technology that rewires the way home-based care is ordered, delivered, and paid for. Tomorrow Health connects patients, providers, health plans, and home-based care suppliers, to ensure patients receive the correct and timely care they need to remain healthy at home.
We believe in putting patients first, that many perspectives are stronger than one, and in treating those we serve just as we would our own family members. We hope you'll join us if you're passionate about improving healthcare delivery, leveraging technology to help people, and working in a collaborative, diverse environment.
Tomorrow Health is backed by Andreessen Horowitz, Obvious Ventures, Box Group, and Rainfall Ventures, and individuals including C-level executives from Flatiron Health, Quartet, Stripe, Massachusetts Medicaid, and the World Bank. The company's Advisory Board includes Trevor Fetter (former CEO of Tenet Healthcare), Roy Beveridge (former Chief Medical Officer of Humana), Phyllis Yale (Senior Advisor at Bain and Board Member of BCBS MA) and Eric Hargan (former Deputy Secretary of Health and Human Services).
THE TEAM
The product management team at Tomorrow Health is responsible for driving business outcomes through our technology investments. Our mandate is to take the broken and complex workflows in home care and simplify them to get people the life saving equipment and supplies they need. In doing so, we will remove cost, increase speed, transparency, and reliability to improve outcomes for the full home care ecosystem. To do this, we ensure the company is focused on the right problems, and that we can inclusively devise solutions with our partners in engineering, operations, and business development to drive measurable impact – and we have fun while doing it!
THE ROLE
Tomorrow Health is hiring a product lead to help us reinvent home care. As a key leader in our Technology organization, this individual will play a key role in the development of our platform. You'll talk to customers, lead a cross-functional team, and partner closely with the Tomorrow Health leadership team to deliver solutions that provide the highest quality care to millions of America. Best of all, you'll learn a ton while doing it.
If you don't like being micromanaged, this may be a good fit for you. We'll depend on you to execute at a high level with a high degree of autonomy. With that trust, we expect you to uphold and exceed high standards as we work towards achieving our mission.
RESPONSIBILITIES
Lead mission critical key results for the company where technology is the key lever to drive a given outcome.

Work with customers to understand their challenges, and co-create elegant & effective solutions.

Chart the product vision for the areas you own

Drive product execution through the full development lifecycle in partnership with your cross-functional team.

Run regular user testing to identify user needs and create hypotheses

Analyze product data to detect trends that can be acted upon through product development

Become an expert in our users needs (spanning patients, payors, and healthcare providers)

Directly manage and/or mentor other members of the product team including aspiring product managers from other departments.
REQUIREMENTS
Must have a strong product management skill-set already, including: the ability to empathize with customers, break down ambiguous problems, evaluate solution options, rally a cross-functional team around a shared vision, orchestrate execution, and measure impact in a way that informs iterations until we hit our goal.

Must have launched at least 2 products that has been used by thousands of people (required)

Must have led a cross-functional development team of at least 7 team members (required)

Must be excited about our mission

Must be ready to work extremely hard to help us achieve our mission

Looking for people with 6 years of product management experience.
BENEFITS
100% employer-paid medical, dental and vision benefits

HSA and FSA (Dependent Care and Commuter)

Fully covered membership in One Medical for on-demand primary care, and Teladoc for 24/7 virtual care

12 weeks of paid parental leave for all caregivers

Free mental health support with BetterHelp through CONCERN EAP

Short-term, and long-term disability plan availability

Company-sponsored Life and AD&D insurance

Monthly wellness stipend

Commuter Benefits

Competitive salary and meaningful equity

Access to Vanguard 401k plan

Unlimited vacation and 11 national holidays

Thoughtfully curated, social-impact focused monthly hosted events including learning sessions, wellness sessions, and social events

Personal and professional anniversary gifts

Annual company summit in NYC

Investor network support
Salary range for this position: $160,000 - $185,000, depending on experience and qualifications.
Learn more about our core values and working with us on our careers page!
Tomorrow Health is an Equal Opportunity Employer and does not discriminate on the basis of race, religion, color, sex, gender identity, sexual orientation, age, non-disqualifying physical or mental disability, national origin, veteran status or any other basis covered by appropriate law.