Company
GoodRx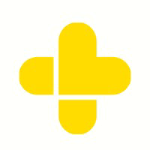 Lead Software Engineer - Frontend Platform
Jan. 26, 2023, 12:54 a.m.
GoodRx is America's healthcare marketplace. Each month, millions of people visit 
goodrx.com
 to find reliable health information and discounts for their healthcare — and we've helped people save $35 billion since 2011. We provide prescription discounts that are accepted at more than 70,000 pharmacies in the U.S., as well as telehealth services including doctor visits and lab tests. Our services have been positively reviewed by Good Morning America, The New York Times, NBC News, AARP, and many others.
Our goal is to help Americans find convenient and affordable healthcare. We offer solutions for consumers, employers, health plans, and anyone else who shares our desire to provide affordable prescriptions to all Americans.
GoodRx is looking for an experienced Frontend Platform Lead Software Engineer to join the engineering team. 
As a Frontend Platform Lead Software Engineer, you will be building and maintaining solutions that both serve other teams and evolve the roadmap for how GoodRx develops web applications. You'll be responsible for developing, prototyping, and designing software applications that leverage solutions spanning AWS serverless infrastructure, NextJS, and the Fastly CDN. The ideal candidate is someone who is passionate about innovation and able to quickly turn ideas from inception to final product in a fast-paced and friendly environment.
Responsibilities:
Collaborate with Product Designers, Product Managers, and Engineers to develop and iterate on tooling for AB testing, Content Management, and Developer Productivity.
Own, create, review, and provide feedback on technical design proposals and proofs of concept.
Mentor and be mentored by other engineers via leading and collaborating in engineering discussions and evangelizing engineering best practices.
Promote a culture of operational excellence by meticulously testing and monitoring our systems and code, writing documentation, and being on-call to support the health of our services.
Improve upon our existing monitoring and alerting solutions.
Design, build, ship, and maintain reusable systems that drive our complex web applications.
Skills & Qualifications:
6+ years of front-end experience
Experience with our front-end technologies – React, TypeScript, NextJS, NodeJS, Webpack, and GraphQL.
High degree of fluency in JavaScript and/or TypeScript – you are a strong coder and know how to write clean, effective code at scale.
Familiarity with continuous integration, automated testing, and deployment tools like CodeFresh (preferable), GitHub Actions, Travis, or similar.
Experience configuring and utilizing dev and build time tooling such as ESlint, Prettier, type checking, and unit tests to decrease runtime errors
Knowledge of how performance on the web is measured, and experience with tools such as Lighthouse, Runscope, Sentry, SpeedCurve, and/or Datadog.
Experience debugging and improving performance across the FE stack, including React
Experience with JavaScript module bundlers such as Webpack and Rollup, and opinions on when and how best to use them
Nice To Have:
Experience with multi-package manager tools like turborepo/lerna and how to publishing public and private packages to various registries
Knowledge of design systems and/or component libraries
Familiarity with Content Delivery Network (CDN) caching of static assets and static/dynamic web pages.
Understanding of the hows/whys of es6 syntax and how it relates to static analysis and tree shaking
Past experience building and maintaining custom server side rendered applications or contributing to open source repositories such as NextJS, Gatsby, or Razzle.
Experience working with a Headless CMS such as Contentful or Wordpress JSON API
Optimizely or similar AB testing platform experience
You have worked with Typescript on both the server and the client and have knowledge of best practices for compilation
Compensation decisions are determined using a variety of factors such as skill set, experience, and education or certifications. If we extend an offer for employment, we will consider all individual qualifications. Below are our salary ranges for this position based on office location:
San Francisco Office $202,000 - $323,000
New York Office $185,000 - $296,000
Santa Monica Office: $168,000 - $269,000
GoodRx also offers additional compensation programs such as annual cash bonuses and annual equity grants for most positions as well as generous benefits. Our great benefits offerings include medical, dental, and vision insurance, 401(k) with a company match, an ESPP, unlimited vacation, "Take Care of Yourself" days, 11 paid holidays, and 72 hours of sick leave. GoodRx also offers additional benefits like mental wellness and financial wellness programs, fertility benefits, supplemental life insurance for you and your dependents, company-paid short-term and long-term disability, and more!
At GoodRx, we deeply value in-person connection and collaboration and feel that is key to our company culture. GoodRx is a hybrid work environment and we ask employees to be in the office a minimum of twice a week to one of our hubs in Santa Monica, San Fransico and New York City.
We're committed to growing and empowering a more inclusive community within our company and industry. That's why we hire and cultivate diverse teams of the best and brightest from all backgrounds, experiences, and perspectives. We believe that true innovation happens when everyone has a seat at the table and the tools, resources, and opportunities to excel.
With that said, research shows that women and other underrepresented groups apply only if they meet 100% of the criteria. GoodRx is committed to leveling the playing field, and we encourage women, people of color, those in the LGBTQ+ communities, and Veterans to apply for positions even if they don't necessarily check every box outlined in the job description. Please still get in touch - we'd love to connect and see if you could be good for the role!
GoodRx is America's healthcare marketplace. The company offers the most comprehensive and accurate resource for affordable prescription medications in the U.S., gathering pricing information from thousands of pharmacies coast to coast, as well as a telehealth marketplace for online doctor visits and lab tests. Since 2011, Americans with and without health insurance have saved $35 billion using GoodRx and million consumers visit
goodrx.com
each month to find discounts and information related to their healthcare. GoodRx is the #1 most downloaded medical app on the iOS and Android app stores. For more information, visit
www.goodrx.com
.