Company
Quest Analytics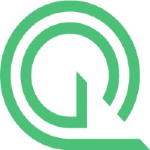 Instructional Designer
Jan. 24, 2023, 12:56 a.m.
Your Quest: Help make a big difference in healthcare access
At Quest Analytics our team members can fulfill their quest to work in an innovative, collaborative, challenging and flexible environment supportive of personal growth every day. The team is driven to make healthcare more accessible for all Americans. We're looking for a dedicated, full-time Instructional Designer to join our Corporate Learning team. In this role, you will own the curriculum design, content development, and delivery of Quest Analytics' Software Product learning experience.    
As Quest's Instructional Designer, you will collaborate across the organization with stakeholders, learners, and executive leaders to design, create, and maintain interactive and engaging online learning modules.  This role partners with Quest's Corporate Trainer to ensure alignment with corporate learning strategies, processes, and Key Performance Indicators (KPIs). The ideal person for this role is passionate about developing exceptional learning experiences and is eager to take on the opportunity of building out our Product and Industry curriculum. We are looking for you to bring fun, immersive, and cool ways to learn about our products and solutions!
You will be required to provide an online learning module sample as part of the recruitment process.
#LI-Remote
What you'll do:
In-depth knowledge of Instructional Design methodologies and practices
Experience in conducting learning needs analysis
Ability to leverage the ADDIE/SAM instructional design framework
Design and develop transformative learning solutions which are learner-centered, immersive, agile, and engaging
Strong consultancy skills and ability to positively influence business outcomes
Produce courses on time and align those programs with overall learning outcomes and corporate learning strategies
Address changes and feedback to course deliverables in a timely manner
Evaluate training outcomes based on KPIs
What it requires:
3+ years of experience developing online learning content, preferably for a software company
Experience leading the development of online learning curriculum and microlearning
Expertise in Articulate 360, HTML 5, and the Adobe Creative Suite
Ability to scale training solutions to organizational size, needs, and priorities
Ability to write effectively and communicate complex ideas in an easy-to-understand manner
Able to work in a fast-paced team environment
Superior learning consulting skills
Learning Management System (LMS), or similar platform, selection, implementation, and administration experience
Customer focused
What you'll appreciate:
•Workplace flexibility – you choose between remote, hybrid or in-office.
•Company paid employee medical, dental and vision
•Competitive salary and success sharing bonus
•Flexible vacation with no cap, plus sick time and holidays
•An entrepreneurial culture that won't limit you to a job description
•Being listened to, valued, appreciated -- and having your contributions rewarded
•Enjoying your work each day with a great group of people
Apply TODAY!
About Quest Analytics
For more than 30 years, we've been improving provider network management one groundbreaking innovation at a time. 95% of America's health plans use our tools, including the eight largest in the nation. Achieve your personal quest to build a great career here. 
Visa sponsorship is not available at this time.
Quest Analytics provides equal employment opportunities to all people without regard to race, color, religion, sex, national origin, ancestry, marital status, veteran status, age, disability, sexual orientation or gender identity or expression or any other legally protected category. We are committed to creating and maintaining a workforce environment that is free from any form of discriminations or harassment. 
Applicants must be legally authorized to work in the United States. Verification of employment eligibility will be required at the time of hire.
Persons with disabilities who anticipate needing accommodations for any part of the application process may contact, in confidence hr@questanalytics.com
NOTE: Staffing agencies, headhunters, recruiters, and/or placement agencies, please do not contact our hiring managers directly. We are not currently working with additional outside agencies at this time.