Company
Flatiron Health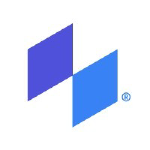 Senior Site Reliability Engineer, Windows
Jan. 24, 2023, 12:56 a.m.
Reimagine the infrastructure of cancer care within a technology and science community that values integrity, inspires growth, and is uniquely positioned to create a more modern, connected oncology ecosystem.
We're looking for a Senior Site Reliability Engineer to help us accomplish our mission to improve and extend lives by learning from the experience of every person with cancer. Are you ready to be the next changemaker in cancer care?
What You'll Do
In this role, you'll work within the TechOps organization to ensure that our Operating Systems configuration infrastructure and processes maintain the highest levels of reliability, performance, and agility. As a member of Enterprise Engineering you will have a key role in scaling our Windows and Linux platforms, empowering our development teams to provision and consume them frictionlessly. In addition, you'll also:
Design and build infrastructure & systems that provide high levels of scalability, reliability, and performance, while balancing security, maintainability, and operational excellence.

Interface across teams to codify and reliably test infrastructure changes using Flatiron's software development lifecycle

Actively participate in code and configuration reviews

Craft comprehensive and clearly explained designs, playbooks, and documentation, for consumption by teammates and the larger engineering organization

Improve operational efficiency through automation and deployment or development of new tools

Be proactive in performance & availability monitoring; provide remediations for systemic issues

Actively participate in on-call duties

Work as a team on escalations, resolving critical issues that impact our high SLA production systems
Who You Are
You're a Windows-focused Engineer with experience working in DevOps, SRE, or software engineering roles. You're excited by the prospect of rolling up your sleeves to tackle meaningful problems each and every day. You're a kind, passionate, and collaborative problem-solver who seeks and gives candid feedback, and values the chance to make an important impact.
You have a strong background in Windows engineering and automation in an Active Directory environment, but you want to work with Windows and Linux engineers to tackle OS-agnostic challenges impacting the entire organization

You are passionate for configuration management and test-driven infrastructure automation using orchestration tools like Ansible and Terraform

You have experience writing simple, readable, useful code, especially for operational tooling

You have experience with cloud environments such as AWS, Azure, or GCP

You have experience working with a production environment with high uptime requirements and measurable SLAs

You are familiar with container technologies such as Docker and Kubernetes

You have demonstrated the ability to deliver high-quality, on-time solutions that are reliable, scalable, and maintainable

You prefer working in a creative environment and designing impactful solutions to organization-wide challenges

You believe that a team working well together is truly smarter than the single smartest person on that team
Life at Flatiron
At Flatiron Health, we offer a full range of benefits to support you and your loved ones so you can focus your working hours on improving cancer care and accelerating cancer research, and your non-working hours on everything else life has to offer:
Work/life autonomy via flexible work hours and flexible paid time off

Comprehensive compensation package

401(k) contribution to help you reach your retirement planning goals

Financial health resources including 1:1 financial advice

Mental well-being tools and services

Parental benefits and policies including family-building care and generous paid leave

Path to parenthood programs supporting fertility, adoption and surrogacy

Travel support for safe healthcare services

Lifestyle spending account for perks that make sense for you and your family
In addition to our robust benefit offerings, visit our Life at Flatiron page to learn how we support continuous learning through professional development programs and celebrate Diversity in the workplace.
Flatiron Health is proud to be an Equal Employment Opportunity employer.
We do not discriminate based upon race, religion, color, national origin, gender (including pregnancy, childbirth, or related medical conditions), sexual orientation, gender identity, gender expression, age, status as a protected veteran, status as an individual with a disability, or other applicable legally protected characteristics.