Company
Picnic Health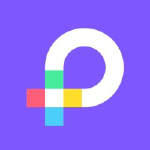 Sales Operations Manager
Nov. 23, 2022, 10:52 p.m.
Healthcare needs good data. At PicnicHealth, we are building deep real-world datasets fueling cutting-edge research while giving patients control of their own medical record data. These complete, clinically-rich datasets produce unique insights — across dozens of diseases — to ultimately get the right treatments into patients' hands faster. We do this by working directly with patients and leveraging state of the art machine learning to transform messy medical records into structured, research-ready datasets. To date we've helped tens of thousands of patients securely access their records and proactively contribute to advancing research in diseases that impacts their lives.
We're excited to announce $60 million in funding in a Series C led by B Capital Group. Our existing investors Felicis Ventures and Amplify Partners also joined the round, bringing the total we have raised to more than $100 million.
And we are just getting started! If you are looking to join an award winning, mission-driven, motivated team that is making a real impact across millions of people's lives, PicnicHealth might just be the place for you.
The Opportunity
PicnicHealth is hiring a Manager to support Sales Operations & Planning functions. In this important support role, you'll work directly with the VP of Partnerships Strategy & Operations to develop the sales process, enablement, and infrastructure to support our growth as we scale. You will be able to build the foundation of our company's growth by applying your creative and analytical skills.
As the Sales Ops Manager, you will:
Support forecasting, planning, goal-setting, and pricing processes

Develop reports and data-driven insights and recommendations on the pipeline, targeting, and sales motion

Work across functions to deliver process improvements, playbooks, toolkits, training, and skills development

Lead and facilitate sales training activities, including new hire training and onboarding

Be a leader within the Sales Operations team and identify opportunities for global systems and process improvement

Oversee and evolve the enterprise CRM platform to meet our organizational needs as we scale
You are a great fit if you have:
2+ years in a B2B enterprise sales operations or field enablement role

Bachelor's degree preferred, or equivalent experience

Experience in sales enablement, revenue-facing roles, sales training, or sales support, and a demonstrated knowledge of best practices, methodologies, and technologies in each of these areas

Experience with sales forecasting and financial management

Salesforce product knowledge and hands-on administration experience with Sales Cloud

Ability to use both data and intuition to develop simple solutions to complex issues

"Ownership" mindset and take initiative

Can work both independently and in teams - prioritize time well

Very comfortable in Excel, Powerpoint, and G Suite
We expect all team members to be motivated to be amazing in their roles and, ultimately, to move the PicnicHealth mission forward.
Perks & Benefits @PicnicHealth
At PicnicHealth you get to solve real problems with real solutions, great tech, and great people.
We offer a hybrid set up for our team: team members in the Bay Area can work from the SF office on a flexible schedule; remote team members are expected to travel to in-person gatherings up to 4 times a year. Our next Company Wide Onsite will be in February 2023.
You also get:
Competitive salary

Comprehensive benefits including above market Health, Dental, Vision

Family friendly environment

Flexible time off

401k plan

Free PicnicHealth account

Equipment and internet funds for home office set up
Equal Opportunity Statement
PicnicHealth is committed to promoting an inclusive work environment free of discrimination and harassment. We value a diverse and balanced team where everyone can belong.