Company
Kyruus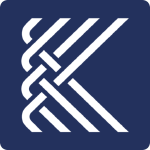 VP of Engineering, Application Development
Nov. 23, 2022, 6:52 p.m.
Kyruus' mission is to connect people to the right care, in pursuit of our vision: a better healthcare system- one that's transparent and accessible- where everyone gets the care they need. At Kyruus, our values are at the heart of everything we do:
We care deeply
– We do the right thing even if it's the harder thing. 
We are fiercely driven
– We harness our curiosity to pursue continuous improvement and create simple solutions to complex problems.
We lead with respect
– We celebrate the individual traits that make each of us unique and seek out diverse voices to listen and learn.
We are accountable
– We do what we promise for each other and our customers.
Here's what that would mean for you in the VP of Engineering, Application Development role.
Care: You'll enable and empower the teams you work with to deliver value to our customers through performant, highly available, reliable, scalable, and high-quality software.
Driven: You'll drive visibility into your product engineering area for the rest of Product Development and the company.
Respect: You'll leverage your team to get things done, get them done well, and celebrate them when they do.
Accountable: You'll lead teams responsible for the development, support and the operations of all Kyruus' market facing products.
What you will do in a VP of Engineering, Application Development role at Kyruus:
Hands-on role that will work with engineers, technical leaders and product counterparts to define and execute the application development strategy.
You'll connect the strategy to Kyruus' business priorities and know the customer commitments, product roadmap, and SLAs for your area forwards and backwards.
You'll translate strategic business objectives into tactical engineering plans, and deliver on those plans in a cost-effective manner.
You'll continuously improve the application delivery practices, process and tools, driving further adoption of Agile, Continuous Integration/Delivery, DevOps, and mature ProdDev practices within the department.
You'll track metrics, identify blockers to overall team effectiveness, and recommend process improvements.
You'll attract, recruit, hire, coach, and develop amazing software engineers. Developing leadership and technical talent across the whole department.
You'll establish the department budget, including employee labor, contractor, offshore resources budgets, headcount trends, operating expenses, etc.
Your typical day will include one-on-ones with direct reports, coaching Agile teams through sprint cycle stages, recruiting activities, and communicating up, down, and across to your fellow Kyruuvians.
You'll report to the Senior Vice President, Engineering.
How You Can Grow
Kyruus will bring you through an onboarding process that is both structured and self-guided, designed to enable connection and productivity as you learn more about our company, functions and products. Additionally, we have a culture of feedback, inclusive of our performance review process that provides you with the coaching, resources and opportunities to help you learn and grow with us.
Kyruuvians in the VP of Engineering role can move in a more linear career path to a Senior VP of Engineering position.
Kyruus also loves to see an internal transfer. If a linear career path is not what you're looking for, you can work with your manager and HR to explore lateral moves to other parts of the organization as you continue to grow with us.
What you will bring:
You'll use your 10+ years experience in software engineering to:
Bring deep experience with modern technologies, architectures, and agile development methods for building services and applications.
Lead cloud-first development, microservice architectures and building solutions to operate at scale.
Help your department and team solve complex technical problems, and drive towards incremental value delivery.
Negotiate and identify priorities, trade offs, manage risks, and timelines for your product area.
Partner regularly with Business leaders.
You'll use your management skills to:
Create an inclusive environment where your direct reports and peers feel motivated to succeed.
Communicate, collaborate, and coordinate with your peers on common goals as well as keep your management team and reports current on business-critical initiatives and plans.
Demonstrate program delivery leadership & experience, including sponsorship in major programs.
Build high performing technology teams and attract, develop, and retain top engineering talent.
Adapt to a fast-moving IT landscape and promote the latest thinking and new technologies.
Manage cross-functional teams, influence key stakeholders across the organization, and communicate to business executives.
Equal Opportunity Employer
Kyruus is dedicated to providing equal employment opportunities (EEO) to all employees and applicants for employment without regard to race, color, religion, sex, gender, national origin, citizenship, age, disability, sexual orientation, genetic information. We will not discriminate, in any employment decision, against any individual or group on the basis of race, color, religion, sex, gender, national origin, citizenship, age, disability, sexual orientation, genetic information, or veterans/national guard/military reserve status. This shall be done in compliance with all applicable federal, state, and local laws in every location in which Kyruus has facilities.