Company
Quest Analytics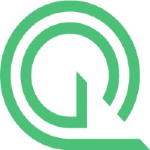 Product Manager
Nov. 23, 2022, 2:51 a.m.
Your Quest: Define the tools that improve healthcare access
At Quest Analytics, our mission is to make healthcare more accessible for all Americans. As part of our team, you'll work in an innovative, collaborative, challenging and flexible environment that supports your personal growth, every day. We're looking for an innovative Product Manager to join our growing team. We will rely on you to help take our product to the next level as we scale up and develop our business. 
We empower our product teams to solve hard problems in ways that our customers love and accelerate our growth. This role will focus on our cloud strategy and drive our growth by expanding our proprietary and industry-embraced network measures, design of new product growth ideas, taking products from ideation to proper market fit.
#LI-Remote
What you'll do:
Own the product lifecycle management from strategic planning to tactical activities
Act as product owner on agile scrum team
Conduct primary and secondary research to prove out new product ideas
Present research findings to support your strategy decisions in a concise and meaningful format to executive stakeholders.
Define, document, and prioritize user stories requirements
Collaborate with Engineering and QA on planning and implementation of new product development activities
Work with Support, Marketing, and Sales to take new products from development stage to successful release into the target markets
Work with the other product managers and product leadership to discuss strategy of how new products overlap and incorporate into existing product offerings
Present, advocate, and evangelize the needs of the platform to key internal stakeholders
Participate in the training and/or mentoring programs as assigned or required
Adhere to the Quest Analytics Values and supports a positive company's culture
Responds to the needs and requests of clients and Quest Analytics management and staff in a professional and expedient manner
What you'll need:
Bachelor's Degree in business, computer science, or related field
1-2 years of experience in product management working with a SaaS product; preferably in healthcare industry
Must have prior experience working with agile processes
Proven track record of taking new products from ideation stage to successfully selling in new and existing markets
Demonstrated understanding of the techniques and methods of modern product discovery and product delivery
Strong communication skills (verbal and written) – must be able to communicate at a business and technical level with internal teams, customers, partners, and executives
Leadership, drive, passion and charisma – ability to persuade, sell ideas and lead within the organization.
Diverse Perspectives: We know that innovation thrives on product teams where diverse points of view come together to solve hard problems in ways that are just now possible. As such, we explicitly seek people that bring diverse life experiences, diverse educational backgrounds, diverse cultures, and diverse work experiences. Please be prepared to share with us how your perspective will bring something unique and valuable to our product teams.
Excellent troubleshooting, listening and problem-solving skills
Able to work in a fast-paced, deadline-oriented environment
Client centric focused with strong attention to detail
Works well in a team environment
We are not currently engaging with outside agencies on this role.
What you'll appreciate:
•Workplace flexibility – you choose between remote, hybrid or in-office.
•Company paid employee medical, dental and vision
•Competitive salary and success sharing bonus
•Flexible vacation with no cap, plus sick time and holidays
•An entrepreneurial culture that won't limit you to a job description
•Being listened to, valued, appreciated -- and having your contributions rewarded
•Enjoying your work each day with a great group of people
Apply TODAY!
About Quest Analytics
For more than 30 years, we've been improving provider network management one groundbreaking innovation at a time. 95% of America's health plans use our tools, including the eight largest in the nation. Achieve your personal quest to build a great career here. 
Visa sponsorship is not available at this time.
Quest Analytics provides equal employment opportunities to all people without regard to race, color, religion, sex, national origin, ancestry, marital status, veteran status, age, disability, sexual orientation or gender identity or expression or any other legally protected category. We are committed to creating and maintaining a workforce environment that is free from any form of discriminations or harassment. 
Applicants must be legally authorized to work in the United States. Verification of employment eligibility will be required at the time of hire.
Persons with disabilities who anticipate needing accommodations for any part of the application process may contact, in confidence hr@questanalytics.com
NOTE: Staffing agencies, headhunters, recruiters, and/or placement agencies, please do not contact our hiring managers directly. We are not currently working with additional outside agencies at this time.