Company
GoodRx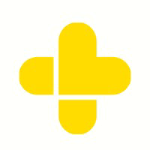 Director of Product Management, vitaCare
Nov. 19, 2022, 1:51 a.m.
VitaCare, a wholly owned subsidiary of GoodRx, helps consumers and providers navigate the steps they need to purchase affordable and convenient prescriptions. Over 500 million brand prescriptions are written each year, yet only half are ever filled. VitaCare manages the complexity of coverage and access for patients with the end goal of assisting healthcare professionals, brand manufacturers and consumers with finding a solution that works for the patient.Acquired in April 2022, vitaCare enables GoodRx to help more patients receive their prescriptions in an efficient, affordable, and transparent manner, and stay on their prescribed therapies as long as appropriate. As a part of GoodRx's rapidly growing Pharma Manufacturer Solutions organization, vitaCare is a core part of GoodRx's offerings spanning medication awareness, access, and adherence with unique capabilities. We're committed to growing and empowering a more inclusive community within our company and industry. That's why we hire and cultivate diverse teams of the best and brightest from all backgrounds, experiences, and perspectives. We believe that true innovation happens when everyone has a seat at the table and the tools, resources, and opportunities to excel.
With that said, research shows that women and other underrepresented groups apply only if they meet 100% of the criteria. GoodRx is committed to leveling the playing field, and we encourage women, people of color, those in the LGBTQ+ communities, and Veterans to apply for positions even if they don't necessarily check every box outlined in the job description. Please still get in touch - we'd love to connect and see if you could be good for the role!
vitaCare Prescription Services is seeking a Director of Product Management. As part of a high-performing product team, you'll collaborate with data, design, engineering, operations, and other functions to create impactful product enhancements that further the company's mission.  The Director will report to vitaCare's Chief Product Officer.
Responsibilities
Build, mentor, and lead a world-class team of Product Managers
Establish the product vision and strategy for your product area
Define goals and success with clearly measurable objectives and key results
Implement best in class product development and management practices
Develop product roadmaps and build alignment across product teams, cross-functional partners (call center operations, program management, account services, etc.), and the leadership/executive team
Communicate concisely and influence outcomes
Skills & Qualifications
10+ years of experience working with CRM/Call Center related products
5+ years of proven leadership managing and growing a strong PM team and senior- level PM leaders
Demonstrated track record of effectively using data and analysis to support product strategy/decisions
Demonstrated ability to communicate your teams work to senior management/executive team
Demonstrated ability to lead cross-functional teams through the product development lifecycle
Desire to do individual contributor work
Experience with healthcare is a plus
Compensation decisions are determined using a variety of factors such as skill set, experience, and education or certifications. If we extend an offer for employment, we will consider all individual qualifications. Below are our salary ranges for this position based on office location:
San Francisco Office: $226,000 - $361,000
New York Office - $207,000 - $331,000
Santa Monica Office: $188,000 - $301,000
Florida Office: $169,000 - $271,000
GoodRx also offers additional compensation programs such as annual cash bonuses and annual equity grants for most positions as well as generous benefits. Our great benefits offerings include medical, dental, and vision insurance, 401(k) with a company match, an ESPP, unlimited vacation, "Take Care of Yourself" days, 11 paid holidays, and 72 hours of sick leave. GoodRx also offers additional benefits like mental wellness and financial wellness programs, fertility benefits, supplemental life insurance for you and your dependents, company-paid short-term and long-term disability, and more!
VitaCare, a wholly owned subsidiary of GoodRx, is a technology and services platform that helps patients navigate key access and adherence barriers for brand medications. Specifically, vitaCare helps patients understand coverage and identify available savings opportunities, and facilitates communications between providers and payors. The platform also offers a seamless path for filling a prescription, primarily through its network of third-party pharmacies. For more information, visit vitacarerx.com.