Company
Zipari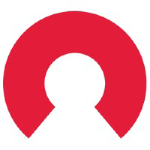 Sr. CRM Developer (Salesforce/Dynamics)
Oct. 10, 2022, 9:51 p.m.
Are you looking for an opportunity to make an impact in the Healthcare industry? Are you competitive and self-motivated?
Zipari
is seeking an energetic and motivated
Sr. CRM Developer
to join our incredibly successful development team. The Sr. CRM is responsible
The Sr. CRM Developer is responsible for participating in the planning, ensuring system implementation, design, development and maintenance of Salesforce/Dynamics service and sales center products. This role takes care of packaging and takes a lead in triaging product/client support.
This role reports to the Sr. Director, Technology - Service Products
and allows you the flexibility to work from your home office!
As the Sr. CRM Developer, you'll have the opportunity to:
Developing second-generation (2GP) Salesforce managed packages
Working closely with Python, Java, UX and front-end engineers
Participating in architectural, design and product discussions in an agile environment with an excellent team of engineers
Participating in a collaborative quality control and review process
You have:
Experience with building Salesforce products and knowledge of product development best practices
Salesforce Platform Developer II certification
Very strong Apex development skills
Experience with Visualforce Controllers, Force.com custom development, Custom Settings, Triggers, JSON and SOQL are required
Inbound/Outbound Web Services (SOAP and REST)Experience building managed applications desired
Salesforce CLI experience
Desired: Visualforce development and Lightning Web Components/Framework, Shell scripts, Bash, Groovy, Jenkins, Dynamics CRM
Experience working at a software product company preferred
Agile development experience
Self starter, positive and excited to work with a team of excellent engineers
Very strong communication and collaboration skills
Bachelor's Degree or above in Computer Engineering, Computer Science or related field, or equivalent experience4+ years of software development experience
Why Join Us
Great Compensation: This position offers a generous base salary and commission. Employees who demonstrate high performance and commitment will have the opportunity for career development and advancement within the organization.
Entrepreneurial Culture: You will be working with serial entrepreneurs that value innovative market approaches and strong critical thinking abilities.
Work/Life: Every organization says they have a great work/life culture BUT . . . Our clients pay us for results (not work hours), we provide complete autonomy to deliver results that seamlessly fit into your lifestyle.    
You're Making a Difference: You'll spend your days building relationships with professionals in leading healthcare organizations across the country – providing them with solutions that impact the health, safety, and well-being of their patients and the quality of the care that they provide.
About Us:
Zipari is a modern consumer experience solution focused exclusively on transforming the digital health insurance experience from end-to-end. Zipari's Customer Experience Platform modernizes digital engagement for every consumer and market segment, delivering value by growing revenue, boosting engagement, capitalizing on operational efficiencies, and improving member outcomes. With unsurpassed technology, Zipari's products provide real-time insights at every touchpoint, delivering breakthrough consumer experiences.  Zipari now serves more than 40 million members via their payer customers and is backed by Thoma Bravo, the leading private equity firm, with a 40+ year history, focused on investments in software and technology companies. For more information about Zipari, please visit
www.zipari.com
.
Zipari is committed to a diverse workplace and equal opportunity. We do not discriminate on the basis of race, color, religion, gender, disability, national origin, sexual orientation, age, marital status, disability, gender identity, Veteran status, or other legally protected status. We understand that the products we build and the work that we do is better and greater when it is inclusive of varied experiences, skills, and perspectives. We encourage everyone whose experience is close to what we are looking for to apply and allow our team to get to know you.