Company
Oscar Health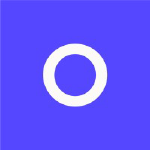 Product Manager, Platform
Sept. 22, 2022, 7:51 p.m.
Hi, we're Oscar. We're hiring a Product Manager to join our Product team.
Oscar is the first health insurance company built around a full stack technology platform and a focus on serving our members. We started Oscar in 2012 to create the kind of health insurance company we would want for ourselves—one that behaves like a doctor in the family.
About the role
Oscar Product is a growing, fast-paced team using technology and design to revolutionize healthcare. As a Product Manager, you'll play a key role in helping Oscar solve problems and accelerating your team's execution. In this role, you'll join our Platform product team, which is focused on building a unified, user-centric, and flexible platform to tackle complex problems across our core insurance business.
You will report to a Group Product Manager based in NYC. This is a hybrid role. You will work part of the time in the New York City office and part of the time work-from-home/remote. #LI-Hybrid
The potential base pay for this role is $136,000-$178,500.
Responsibilities
Create the vision, strategy, and roadmap for future product investments in our contract and pricing configuration platform

Execute launch of contract and pricing configuration functionality on our new insurance platform

Partner with engineering to ship functionality that delights users, has the right balance of impact vs engineering cost, and makes a measurable impact on the business

Interact with internal and external stakeholders to identify problems and translate their needs into product requirements

Enable knowledge sharing and best practices for the different needs throughout the organization to level up our platform.

Define a set of KPIs to measure business and operational impact, and be able to analyze them and utilize them in decision making processes.
Qualifications
Comfortable with complex systems. You know how to analyze and decompose a complex system into its member parts, and how to communicate that complexity simply and cleanly.

User-centric. You have a grasp of user experience and design with members, providers, internal users, and more in mind

A researcher. You can think creatively about how to get the information you need to prove or disprove your hypothesis using user research or data (hard data skills like SQL a plus).

An end-to-end thinker. You can look at a problem and create a solution all the way from top-level goals to nitty-gritty operational details.

Empathetic. You understand other disciplines and bring everyone together using clear communication and strong structured thinking.

Great at prioritizing. There are a million ways to make the healthcare experience better - we can't fix all of them at once! Where will you start and why?

Collaborative. You love helping engineers, designers, operations experts, and other teams around you do their best work. You are always driving towards a decision.

Experienced. You have worked directly with engineers in product management roles for 2+ years.
Bonus Points
Previous experience supporting large internal operational teams
This is an authentic Oscar Health job opportunity. Learn more about how you can safeguard yourself from recruitment fraud here.
At Oscar, being an Equal Opportunity Employer means more than upholding discrimination-free hiring practices. It means that we cultivate an environment where people can be their most authentic selves and find both belonging and support. We're on a mission to change health care -- an experience made whole by our unique backgrounds and perspectives..
Pay Transparency:
Final offer amounts are determined by multiple factors including geographic location and candidate experience, and may vary from the pay range amounts listed above.
You may be eligible for additional compensation and benefits including: company equity, performance bonuses, sales commissions, medical, dental, and vision benefits, paid-time off, sick time, paid parental leave, retirement plans, life and disability insurance, and wellness reimbursements.
Reasonable Accommodation:
Oscar applicants are considered solely based on their qualifications, without regard to applicant's disability or need for accommodation. Any Oscar applicant who requires reasonable accommodations during the application process should contact the Oscar Benefits Team (accommodations@hioscar.com) to make the need for an accommodation known.
To protect the health and safety of our employees, we require any employee conducting in-person work* to be fully vaccinated against COVID-19 by their start date. If you are unable to be vaccinated due to medical or protected religious reasons, please reach out to our Benefits team at accommodations@hioscar.com to submit an accommodations request.
*Note: In-person work includes: employees required to work from our offices, employees conducting sales work in the field and employees conducting at-home or in-person visits with members.