Company
Collective Health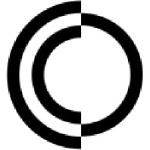 Senior Pega Software Engineer
Sept. 22, 2022, 6:51 p.m.
We all depend on healthcare throughout our lifetimes, for ourselves, and our families and friends, but it is notoriously difficult to navigate and understand. As an industry that comprises 20% of the US economy we think healthcare should work better for all of us. At Collective Health we believe it's time for a new day in healthcare where as members we are informed and empowered to make the right care choices when the decisions are urgent and critical.
This job can be performed in a location where we have an office: San Mateo, CA, or Lehi, UT, or hired for remote work in the following states: CA, NV, TX, or UT.
The Product Operations Business Systems Administration team is a thoughtful, collaborative, and growing team whose mission is to develop the back office systems used by our Customer Experience and other Collective Health teams. We focus on end-to-end capabilities, process efficiency and outstanding communications. You will report to the Director, Product Operations.
We are looking for a Pega developer to develop and test capabilities in our Care Navigation tool. This tool provides the ability to track and record member care plan engagement. You will oversee the deployment for a range of projects. This may involve developing BPM applications, integrating web services, designing data models, and collating business analysis requirements.
You will:
Meet with business managers to discuss application needs.
Design Pega BPM applications, focusing on our Care Navigation application.
Perform solution architecture within the Pega PRPC environment.
Design class structures, application frameworks, and data models.
Coordinate with the project team to ensure the business architecture matches customer needs
Integrate business databases, legacy systems, and web services.
Troubleshoot application issues, coding bugs, and bottlenecks.
Conduct system performance tests.
Maintain the security of all system applications.
Assess, troubleshoot and resolve production issues within an existing Pega application
Propose design solutions to business problem statements using knowledge of ootb capabilities and Pega development best practices
Develop Pega application enhancements as dictated through requirements gathering
Participate in scrum ceremonies such as scrum and sprint retro
You'll need:
Bachelor's degree required
2+ years of experience or education equivalent in object-oriented programming
Pega Certified Senior Systems Architect certification (or higher)
2+ years of experience supporting Pega application production
2+ years of experience developing under an Agile methodology
4+ Years of experience developing full-time in a Pega environment

Experience with Pega BIX configuration and configuring integrations and services are bonuses

Willingness to travel, approx 10% of time
Healthcare background is helpful
In addition to base salary, you will be eligible for stock options and benefits like health insurance, 401k, and PTO. Learn more about our benefits at https://jobs.collectivehealth.com/#benefits
About Collective Health
Founded in 2013, Collective Health has created an ecosystem of innovative partners across care and benefits delivery, as well as built a powerful and flexible infrastructure to better enable employees and their families to understand, navigate, and pay for healthcare. By reducing the administrative lift of delivering health benefits, providing an intuitive member experience, and improving health outcomes, the company guides employees toward healthier lives and companies toward healthier bottom lines. Collective Health is headquartered in San Mateo, CA with locations in Chicago, IL, and Lehi, UT. For more information, please visit collectivehealth.com.
We are an equal opportunity employer and value diversity at our company. We do not discriminate on the basis of race, religion, color, national origin, gender, sexual orientation, age, marital status, veteran status, or disability status. Collective Health is committed to providing support to candidates who require reasonable accommodation during the interview process. If you need assistance, please contact recruitingaccommodations@collectivehealth.com.
Notice
Scams in which fraudsters impersonate legitimate businesses for personal gain have become common during the pandemic and may be carried out through false websites, fake email addresses, through text messages, through social media, or by phone. Our recruiters use collectivehealth.com, recruiting.collectivehealth.com, and ext.collectivehealth.com email addresses. We do not conduct interviews via text or instant message nor do we ask candidates to download software other than Zoom, or to provide sensitive personally identifiable information such as bank account or social security numbers. If you suspect potential job fraud, please report it to law enforcement and to jobfraudalerts@collectivehealth.com.