Company
VillageMD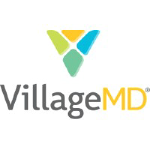 Regional Sales Manager, Community Outreach
Sept. 22, 2022, 3:52 p.m.
Join VillageMD as a Regional Sales Manager, Community Outreach working remotely in Orlando, FL
Join the frontlines of today's healthcare transformation
Why VillageMD?
At VillageMD, we are looking for a Regional Outreach Sales Manager to help us transform the way primary care is delivered and how patients are served. As a national leader on the forefront of healthcare, we have partnered with many of today's best primary care physicians. We are equipping them with the latest digital tools. Empowering them with proven strategies and support. Inspiring them with better practices and consistent results.
We are creating care that is more accessible. Effective. Efficient. With solutions that are value-based, physician-driven and patient-centered. To accomplish this, we are looking for individuals who share our sense of excellence, are ready to embrace change, and never settle for the status quo. Individuals who have the confidence to lead but the humility to never stop learning.
Could this be you?
The Regional Sales Manager (RSM) will play an essential role within the VillageMD organization. They will be a leader that is accountable for closely developing and managing a group of Outreach Teams in the community. RSM's will manage multiple teams and be responsible for Village Medical's patient growth at the clinics their Outreach Team's oversee. RSM's will review daily metrics and dashboards, support all growth initiatives in their area, and make certain the Outreach teams under them operate effectively and successfully.
How you can make a difference
Training, supervising, coaching, and mentoring a group of outreach teams
Continually pursuing that team's monthly growth targets are hit through strong leadership, training, analysis, problem-solving, teambuilding and coaching
Leading the implementation of outreach and marketing initiatives in your area
Maintain a monthly marketing and territory budget
Continually advocating for your clinics, teams, and patients
Regularly attend events in the community with your outreach teams and help them become more efficient in finding prospective patients
Oversee your teams' pipeline and tasks management to ensure they are maximizing growth opportunities
Be a representative in the local community for Village Medical—building relationships with other healthcare providers, social/community organizations, and marketing partners
Other duties as assigned
Experience to drive change
3+ years in a sales management role or other similar management positions in healthcare overseeing a team of 4 or more sales pofessionals
Strong computer skills including

Ability to create and analyze excel spreadsheets and dashboards
Ability to manage a team through a CRM system such as Salesforce or Dynamics 365
Analytical approach towards performance and sales data
Ability to hit sales targets in addition to management responsibility

Excellent management skills with the ability to train and motivate people on your team
Strong focus on data and analytics to drive targeted activities and return on growth efforts
Exceptional relationship management skills
EPIC personality (Empathy, Patients, Integrity, and Compassion)
Capacity to manage competing priorities while maintaining a positive and optimistic attitude
Enjoy working in a result driven role

Target compensation is based upon performance and is paid monthly, and quarterly bonuses based on the number of new patients joining the covered clinics

Willing to work some weekends and nights when needed for events
Able to travel to different areas covered by your team. Must own a vehicle, mileage is reimbursed
Comfort with ambiguity and ability to proactively structure work and problem solve independently
Highest degree of honesty, integrity, and fairness
Fluency in Spanish to serve patients in the communities we operate in where necessary preferred but not required
US work authorization
Experience in healthcare preferred but not required.
How you will thrive
In addition to competitive salaries, a 401k program with company match, bonus, and a valuable health benefits package, VillageMD offers paid parental leave, pre-tax savings on commuter expenses, and generous paid time off. You work in a highly-collaborative, conscientious, forward-thinking environment that welcomes your experience and enables you to make a significant impact from Day 1.
Most importantly, you make a difference. You see a clear connection between your daily work on Village Medical products and services and the advancement of innovative solutions and improved quality of healthcare for providers and patients.
Our unique VillageMD culture – how inclusion and diversity make the difference
At VillageMD, we see diversity and inclusion as a source of strength in transforming healthcare. We believe building trust and innovation are best achieved through diverse perspectives. To us, acceptance and respect are rooted in an understanding that people do not experience things in the same way, including our healthcare system. Individuals seeking employment at VillageMD are considered without regard to race, religion, color, national origin, gender, sexual orientation, age, marital status, veteran status, or disability status.
Explore your future with VillageMD today.