Company
Hinge Health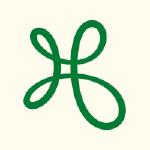 Lead Service Designer (Remote)
Sept. 22, 2022, 1:51 a.m.
One in two people experience debilitating back, neck, shoulder, or joint pain — but traditional treatments have failed to meet their needs. Physical therapy can be expensive and hard to access; appointments often involve long commutes and missed work. Making matters worse, unresolved pain can trigger the overuse of opioids and surgeries.
Join us in reimagining healthcare from the ground up. We're making high-quality care accessible by pairing wearable sensors and computer vision with a world-class clinical team. Hinge Health puts a digital clinic in every member's pocket. Now millions of people can access personalized digital care from a physical therapist, guidance on behavior change from a health coach, and expert consultations with an orthopedic surgeon. With a single app and wearable technology like our Enso device, we're helping to reduce pain, surgeries, and opioid use.
Work From Anywhere
Hinge Health employees have the flexibility to work remotely in hubs across the US, Canada, and Latin America or work from our offices in San Francisco, Portland, and Montreal.
About the Role
The Design & UX Group is highly multidisciplinary made up of designers from all backgrounds (product, industrial, visual, motion, etc), researchers, content strategists, program managers, and more.
This opportunity is a first-in-kind role for Hinge Health. Come help us define a new model of services to help the business scale and establish the practice of service design within the organization.
WHAT YOU'LL ACCOMPLISH
Create and lead service experience vision; identify and visualize opportunities to offer new services that benefit our users
Be a steward of great service design by ensuring solutions set high human-centered quality standards
Collaborate with Product to identify and codify service requirements, based on user needs and business needs
Identify most important needs and opportunities for user research efforts
Communicate design vision and interaction with experience prototypes, presentations, and channel or touchpoint blueprints
Partner with leadership in pioneering a healthcare experience known for its user-friendly experience and ease of use. Collaborate with Engineering, Operations, Marketing and Clinical teams on process improvements
You will lead as a strong systems thinker, set high service design quality standards for the Design and UX team to promote a unified experience across Hinge Health's offerings
You will bring practice improvement, thought leadership, creative thinking, and mentorship for less experienced designers
WHAT WE'RE LOOKING FOR
7+ years of product and service design experience
A portfolio demonstrating: piloting and implementation of new product offerings and services successfully. Experience in designing for actors, channels, and touchpoints involved in a service, considering the people, process and props come together to deliver the experience to the end users
Strong expertise in strategic product vision setting, problem solving, proficiency in product design, interaction design and user research across devices and mediums
Proven ability to approach and solve problems systematically, see the big picture and able to dive into the important details
The ability to design and document at a system level. Visualize the solution in a variety of tools including service blueprints, touchpoint briefs, service journeys, experience maps
Ability to provide strong influence and impact on product direction by being a thoughtful, proactive partner with operations, product,and engineering colleagues
Strong facilitator and communicator with ability to work across all levels of the organization to build alignment
Strong ability assemble pilots and experience prototypes at multiple levels of fidelity that test new service offerings and/or process changes
Bachelor's or master's degree and in-depth knowledge in a relevant design discipline (service design, product design, industrial design, human-computer interaction, or equivalent experience)
BONUS POINTS
A 0 to 1 mindset — you're comfortable navigating ambiguity, partnering closely with product and engineering teammates to make decisions quickly, learn from them, and iterate. You aren't afraid to put something out there to get rapid feedback
Design innovation — you are excited to redefine a space by bringing novel, delightful ideas to the table. You are able to pull from unexpected sources of inspiration.
Healthcare and business acumen: Able to navigate healthcare industry complexity and think creatively within the system constraints. Keeps the business outcomes and financial considerations top of mind in the design process
Operational acumen:Strong process design and operational acumen with ability to think about the best process for the user and the operations team, balancing the human touch with automation and end user needs. With experience in aiding in creating the right service measurements to monitor the service experience for continuous improvement and customer satisfaction
Brand driven: Ability to translate brand attributes into the personality of our service experiences and create guidelines for actors who must embody the brand.
WHAT YOU'LL LOVE ABOUT US
Inclusive healthcare and benefits: On top of comprehensive medical, dental, and vision coverage, we offer help with gender-affirming care, tools for family and fertility planning, and travel reimbursements if healthcare isn't available where you live
Modern life stipends: Manage your own learning and development budget and use the mental health and lifestyle stipends to cover your favorite wellness services, workout classes, gym subscriptions, and work-from-home equipment
Flexible vacation and paid time off: Full-time employees have full flexibility to choose when, how, and why they take time off to rest and recharge
Pursuant to State Fair Pay Act, below is a summary of compensation elements for this role at the company if based in the following locations:
Colorado & New York State annual salary:
$134,400 - $201,600
About Hinge Health:
LinkedIn recently named Hinge Health one of the Top 50 Startups. Forbes, Fast Company, and Inc. have also recognized our technology, innovation, and culture.
Since our founding in 2014, we've raised more than $800 million from leading investors, including Coatue and Tiger Global. Today, Hinge Health is the leading Digital MSK Clinic, used by 4 in 5 employers and nearly 90% of health plans with a digital MSK solution. We work with 900+ customers across every industry and the public sector — including Salesforce, Verizon, and the State of New Jersey — to give more than 20 million people access to the care they need. We're positioned to continue leading the market with unmatched investments in clinical research, care innovation, machine learning, AI, and computer vision.
Diversity and inclusion:
Hinge Health is an equal opportunity employer and prohibits discrimination and harassment of any kind. We make employment decisions without regards to race, color, religion, sex, sexual orientation, gender identity, national origin, age, veteran status, disability status, pregnancy, or any other basis protected by federal, state or local law. We also consider qualified applicants regardless of criminal histories, consistent with legal requirements.
We provide reasonable accommodations for candidates with disabilities. If you feel you need assistance or an accommodation due to a disability, let us know by reaching out to your recruiter.
If you're interested - we'd love to hear from you.