Company
Oscar Health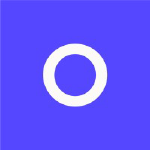 Senior Software Engineer, Web & Mobile
Aug. 12, 2022, 3:51 p.m.
Hi, we're Oscar. We're hiring a Senior Software Engineer for Web/Mobile to join our Engineering team.
Oscar is the first health insurance company built around a full stack technology platform and a relentless focus on serving our members. We started Oscar in 2012 to create the kind of health insurance company we would want for ourselves—one that behaves like a doctor in the family.
About this role:
As a Senior Software Engineer, you'll join a tight knit, passionate team, and lead the designs of Oscar's next generation of complex, feature rich, business services, data pipelines and architecture, and scalable infrastructure. You'll mentor engineers to help them design for stability, performance, and scalability across services or clients.
We take pride in our efforts (deploys > 100/day), our small teams (engineers <= 5), and our ambition (frequency == everyday).
You will report into a leader on the Engineering team. This is a hybrid role. You will work part of the time in the New York City office and part of the time work-from-home/remote. #LI-Hybrid
The base pay for this role is: $156,560 - $205,485 per year. You are also eligible for employee benefits, company equity grants and annual performance bonuses.
What we're doing:
Doctor on Call – Whenever possible, we want members to start their care with us. Central to this experience is Doctor on Call: unlimited, 24/7 access to a doctor that's completely free for most members and accessible directly in the website or mobile app. We're able to resolve around two-thirds of all requests, often averting a more expensive trip to the emergency room or urgent care.
Appointment Scheduling – Finding a doctor and scheduling an appointment shouldn't require calling up every doctor in the directory. We've partnered with select doctors to reserve appointment slots for Oscar members, and it's just a few clicks for our members to find the right doctor, view their availabilities, and immediately book an appointment.
Cost Estimates – One of the biggest issues for members is price transparency. It's difficult to find out how much something in healthcare will cost beforehand. in a different location can result in a difference in costs. We're building a cost estimates tool for members so they can get accurate price estimates for the service they're planning on receiving. This will help our members make informed decisions and avoid surprise medical bills.
Broker Platform – We are working to arm our brokers with the tools they need to support their clients and make sure that they use the tools that Oscar has to offer. As our partners, we want to ensure that brokers have an understanding of our plans, and that they can experience the Oscar tech that sets us apart first-hand. In their web-based accounts, they can sign up to sell Oscar, enroll new members, manage their existing book of business, and see their commission payments.
Knowledge Management – Our Concierge Care Guides field thousands of questions every day from our members, ranging from payments to benefits to help with finding a doctor. They essentially have to become experts on everything. We're creating a platform that automatically surfaces relevant answers based on the member's inquiries, ensuring the content is specific to the member and their plan and demographics.
Component Library – Part of what makes Oscar stand out is having visually appealing and easy to understand user experiences. We've designed and built a React component library that's branded and web accessible. Every web application at Oscar, whether external or internal, uses the component library. Read more about it here.
Responsibilities:
Become the expert on your team's business and technical domains.
Lead the planning, execution and release of complex technical projects.
Work with partners, product managers, and designers to solve challenging problems.
Work with other engineers on the team to improve technology and apply best practices.
Implement step-wise technical migrations of our existing applications.
Grow the team by attracting, onboarding, and coaching new/junior engineers.
Requirements:
5+ years of professional software engineering experience.
A passion for fixing healthcare. The current healthcare experience is broken: it's expensive, confusing, and doesn't focus enough on patient outcomes. Our goal is to refactor healthcare piece by piece.
An eagerness to collaborate with other engineers, product managers, designers, and operational partners across Oscar. We believe the best ideas emerge when people share different perspectives and work together.
Experience understanding our problems and user requirements and translating them into solutions.
The ability to architect creative and maintainable applications across our web and mobile clients. We seek the right balance between moving quickly and improving the operability, performance, and scalability of the systems we build.
An interest in using the best tool for the job. Our current favorites are React (and React Native), Python, Kafka, Postgres, and gRPC.
Anything else is a bonus. We believe diversity is an essential ingredient in building something great. All backgrounds welcome.
This is an authentic Oscar Health job opportunity. Learn more about how you can safeguard yourself from recruitment fraud here.
At Oscar, being an Equal Opportunity Employer means more than upholding discrimination-free hiring practices. It means that we cultivate an environment where people can be their most authentic selves and find both belonging and support. We're on a mission to change health care -- an experience made whole by our unique backgrounds and perspectives..
Pay Transparency:
Final offer amounts, within the base pay set forth above, are determined by factors including your relevant skills, education, and experience.
Full-time employees are eligible for benefits including: medical, dental, and vision benefits, paid holidays, paid vacation and sick time, paid parental leave, 401(k) plan participation, life and disability insurance, and paid wellness time and reimbursements.
Reasonable Accommodation:
Oscar applicants are considered solely based on their qualifications, without regard to applicant's disability or need for accommodation. Any Oscar applicant who requires reasonable accommodations during the application process should contact the Oscar Benefits Team (accommodations@hioscar.com) to make the need for an accommodation known.
To protect the health and safety of our employees, we require any employee conducting in-person work* to be fully vaccinated against COVID-19 by their start date. If you are unable to be vaccinated due to medical or protected religious reasons, please reach out to our Benefits team at accommodations@hioscar.com to submit an accommodations request.
*Note: In-person work includes: employees required to work from our offices, employees conducting sales work in the field and employees conducting at-home or in-person visits with members.