Company
PatientPop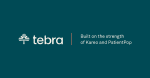 Senior Director of Product, Revenue Cycle
May 25, 2022, 11:51 p.m.
We're looking for a customer-centric Director, Product Management to own and lead the strategy for Tebra's Billing product portfolio and who is passionate about improving healthcare through the disruption of the complicated revenue cycle process. The Billing product portfolio at Tebra is the flagship product dating back to Kareo's origin. This product area includes all the capabilities to support practices and Billing companies to submit and manage claims and payments from insurance companies. We aim to disrupt the revenue cycle process while helping our customers get paid faster and navigate the complexities of the healthcare billing ecosystem by combining intelligence, automation, and insights.
An ideal candidate for this role is an energetic leader who is excited about the opportunity of building a new Tebra culture, who has strong experience with developing a strategic vision and laying out a multi-year plan, and is passionate about solving problems within the healthcare revenue cycle. We're looking for a hands-on leader to engage with customers, develop a differentiated and exciting product vision, and execute the strategy while identifying market trends and opportunities to continue to deliver value to our customers and drive business results. This candidate is knowledgeable and enthusiastic about trends and new cutting edge innovations of improving healthcare patient engagement to be more consumer focused.
Your Area of Focus
Own and drive the evolution of Tebra's Billing product portfolio and development of a 3-year
strategic vision by working closely with company leadership to translate strategic business goals
and direction into actionable product roadmap
Think big and be bold while understanding market trends, and identify ways to incorporate into
future product strategy
Lead the product road mapping, prioritization, development and execution of that strategy; own
the related company-level OKRs
Be the voice of the user and leverage data, customer research to unlock new experiences and
new features that deliver the full potential of the Tebra offering to our customers
Partner with engineering and cross-functional leaders & executives, understanding business
drivers, market dynamics and competitive landscape to guide the product strategy and closely
partner to drive new and base adoption and usage
Attract, build, mentor, and lead a high-performing, customer-oriented product management
team through strategy, design, development, and launch of cutting-edge products while
monitoring key metrics and measuring results
Foster a culture of collaboration, accountability, innovation, and excellence throughout the
product development organization
Your Professional Qualifications
Must have 10+ years of experience in product leadership focused on software applications
Proven track record as product leader at a successful B2B SaaS / Cloud software business with
agile product management experience
Prior experience developing products for SMB and tackling problems in the revenue cycle space
Experience in and/or significant exposure to Design Systems & Microservice architecture is a plus
Entrepreneurial leader with proven track record of executing complex company-level projects
and processes with multiple stakeholders at senior and junior levels
Superior analytical and problem solving skills, with demonstrated analytical rigor, attention to
detail, and the ability to structure and analyze sophisticated financial modeling
A flexible and creative thinker with the ability to define business trade-offs, generate
out-of-the-box solutions and move through ambiguity
#LI-VLR #LI-Remote #Nationwide
We are an equal opportunity employer. All applicants will be considered for employment without attention to age, race, color, religion, sex, sexual orientation, gender identity, national origin, veteran or disability status.