Company
PatientPop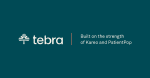 Product Support Specialist (Loyalty Team)
May 25, 2022, 11:51 p.m.
As a Product Support Specialist for the Loyalty Team, you will take inbound calls from customers requesting to cancel, identify key issues in customer satisfaction and develop solutions to retain the business. You will analyze quantitative and qualitative customer metrics to identify early indicators of possible cancellations and make outbound calls to proactively address the customers issues.
Your Area of Focus
Provide outstanding customer support to our top MRR clients with their Kareo products and services and troubleshoot the clients technical difficulties with the platform
Resolve clients issues and questions while working closely with our internal team and external partners
Provide a positive image for Kareo to customers by cheerfully assisting customers with problems
Provide training to empower customers to use Kareo to improve their operations as well as becoming a subject matter expert on Kareos software and the medical billing process in general
Work closely with customers to retain their business and build a long lasting relationship
You will work closely with billing company account managers and will provide support to enterprise customers
Work cross-functionally with other teams to ensure a positive customer experience
Help improve Kareo's product and processes by contributing to the development of the departments plans and the strategy using your unique insight into the challenges faced by our clients and acting on our customers' behalf as their advocate
Your Professional Qualifications
1+ years experience / knowledge working with the Kareo suite of products is required
A professional and friendly demeanor for our clients, many of whom have been using Kareo for 5+ years
Ability to be a critical resource to assist customers by answering phone calls and responding to emails in a timely, friendly and informative way
Amazing telephone presence and LOVE of talking on the phone
Excellent verbal and written communication skills, because you will persuade, present and problem solve throughout the day
Comfort with most things technical especially Salesforce and Microsoft Office products
Open to learning new things
We are an equal opportunity employer. All applicants will be considered for employment without attention to age, race, color, religion, sex, sexual orientation, gender identity, national origin, veteran or disability status.