Company
Headspace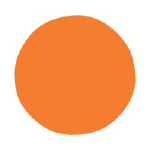 Engineering Manager
May 4, 2022, 5:51 p.m.
Headspace and Ginger have recently merged to become Headspace Health! While roles are still being recruited separately on our respective websites, new hires from this point forward will be joining Headspace Health. For more information, please speak with your recruiter!
About the Engineering Manager at Headspace Health:
Headspace is seeking a Software Engineering Manager to join its Partner Team and be responsible for building out great partner experience and driving member enrollment for our growing number of business partners. As part of this team, you'll be tasked with prototyping, architecting, and executing on the creation of our enterprise platform, and be integral in the platform's continued growth. We are open to both full stack or back end focused candidates.
Headspace has one mission: to improve the health and happiness of the world. Headspace is a global leader in mindfulness through its app and online content offerings. At Headspace, our employees embody our three core values: selfless drive, courageous heart, and a curious mind. 
Being on the engineering team, you'll be working on a product that impacts more than 65M users. You will help us bring new features to life to meet our mission, while also helping push our platform to newer technologies as we embrace the cutting edge. A big goal needs talented people, so come join us and give your day job a sense of purpose!
How your skills and passion will come to life at Headspace Health:
Design and develop high-volume, low-latency applications for mission-critical systems
Build a team which will help direct the B2B business
Write well designed, testable, performant, and efficient code
Contribute in all phases of the development lifecycle
Produce specifications and determine operational feasibility
Work with product and engineering teams to release services that operate at our high scale
What you've accomplished:
8+ years of relevant engineering work experience
2+ hands-on technical management experience
Exceptional system design abilities which include experience with architectural patterns of large, high-scale applications
Able to use business knowledge to guide team technical decisions
Strong analytical, problem solving and process improvement skills
Evaluates existing applications to determine technical changes
Leading teams through complex multi month projects with clear goals, deliverables, measurements, and milestones
Excels at software delivery. You are a pro at architecture, testing, monitoring, alerting, and are excited to apply these principles to your team
Ability to thrive in a startup (fast-paced, agile) environment
Strong communication skills and the ability to be self-directed when necessary
Actively coached and mentored team members in their careers
Been actively involved in setting a tooling strategy
Consistently made culture choices that positively impact all of engineering
BA/BS degree in computer science, engineering or equivalent experience
How we feel about Diversity & Inclusion:
Headspace Health is committed to bringing together humans from different backgrounds and perspectives, providing employees with a safe and welcoming work environment free of discrimination and harassment. We strive to create a diverse & inclusive environment where everyone can thrive, feel a sense of belonging, and do impactful work together. As an equal opportunity employer, we prohibit any unlawful discrimination against a job applicant on the basis of their race, color, religion, gender, gender identity, gender expression, sexual orientation, national origin, family or parental status, disability*, age, veteran status, or any other status protected by the laws or regulations in the locations where we operate. We respect the laws enforced by the EEOC and are dedicated to going above and beyond in fostering diversity across our workplace. 
*Applicants with disabilities may be entitled to reasonable accommodation under the terms of the Americans with Disabilities Act and certain state or local laws. A reasonable accommodation is a change in the way things are normally done which will ensure an equal employment opportunity without imposing undue hardship on Headspace Health. Please inform our Talent team if you need any assistance completing any forms or to otherwise participate in the application process.
How to get started:
If you're excited by the idea of seeing yourself in this role at Headspace Health, please apply with your CV and a cover letter that best expresses your interest and unique qualifications.