Company
Augmedix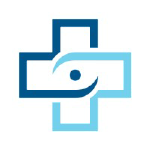 Software Engineer (Media/Streaming)
April 26, 2022, 3:51 p.m.
About Augmedix:
Augmedix (Nasdaq: AUGX) delivers industry-leading, ambient medical documentation and data solutions to healthcare systems, physician practices, hospitals, and telemedicine practitioners. 
Augmedix is on a mission to help clinicians and patients form a human connection at the point of care without the intrusion of technology. Augmedix's solutions extract data from natural physician-patient conversations and convert it to medical notes in real time, which are seamlessly transferred to the EHR. To achieve this, the company's Ambient Automation Platform uses Automated Speech Recognition and Natural Language Processing, supported by medical documentation specialists. 
Leveraging this platform, Augmedix's solutions relieve clinicians of administrative burden, in turn, reducing burnout and increasing both clinician and patient satisfaction. Augmedix is also leading the revolution in leveraging point-of-care data by making connections between millions of physician-patient interactions and analyzing them to deliver actionable insights that elevate patient care.
We are looking for a few experienced
Software Engineers
who have hands-on experience working on streaming and instant messaging technologies. As a critical member of a cross-functional agile journey team, the Software Engineer will be dynamic enough to work on multi-platform and stacks while collaborating with a highly motivated, and skillful team. You will be responsible for developing within our WebRTC-based streaming platform, including media capture, transcoding, streaming, hosting, etc. This individual must have a cloud-first mindset and must leverage many AWS technologies, including serverless, queues, pipelines, and advanced databases, to build a scalable solution. He/she must be passionate about cloud best practices, keeping abreast of relevant AWS IaaS solutions, code quality, and security. 
We are honored to be recognized as a Red Herring Top 100 Company.  We are creating a metrics-driven company culture that empowers employees to innovate, learn about new technologies, grow their careers, and help each other to succeed. We want to challenge you with open-ended and complex problems and provide a mission-driven environment to help you achieve success and to improve patient health.
In general, the successful candidate needs to be multi-faceted, and a clear communicator with the ability to manage programs, identify risks and clearly communicate inwards as well as upwards. The project scope involves development centers spanning multiple geographies and time zones, we are looking for engineers experienced in developing, designing, and researching in the area of secured/encrypted audio-video streaming
Job Description:
Extend and optimize our custom WebRTC media stack
Work on our low latency media server engine which is the foundation of our media platform
Scalable streaming solution development involving real-time communication, conferencing, p2p, signaling, media transport, encryption
Build Java SDK and Javascript SDK along with API documentation.
Build and manage our globally distributed backend infrastructure
Work on performance analysis, metrics collection, and data analytics
Provide detailed and constructive design and code reviews
Be a team player who enjoys working with a diverse and exceptionally smart team
Job Requirements:
Total software engineering experience of 1-3 years
Proficiency in C and C++, Java, Javascript in a Linux environment
A clear understanding of algorithms and data structures
Good problem-solving ability
Working experience in Real-time streaming/Instant messaging Platform
Substantial experience delivering secured, production-quality code
Systems-level engineering knowledge either on mobile or server-side
Nice to Have/Quick Wins:
Knowledge about video streaming protocols (RTP/RTSP/RTCP, HTTP (HLS, HDS, MPEG-Dash), RTMP, IGMP) and techniques (dynamic bit-rate adjustment, encryption, and forward error correction).
Working knowledge of network protocols, architecture, and analysis (IP, TCP, UDP)
Experience in Go Programming Language
Experience with Cloud Services (AWS or GCP)
Experience with native WebRTC and NAT traversal protocols (MCU, STUN, TURN, ICE, etc.)
Open-source contributions (personal projects, contributions in any open-source repository)
Working knowledge of encoding standards
Good knowledge of operating systems and core networking concepts
WebRTC Server development, Compiler concepts, SNMP knowledge, Gstreamer knowledge, FFMPEG, Audio/Video codecs exposure (PCMA, PCMU, OPUS)
Augmedix is an equal opportunity employer. We are committed to providing equal employment opportunities regardless of sex, gender identity, race, religious creed, color, ancestry, age, disability, marital status, sexual orientation including being transgender and/or any other protected bases.