Company
Devoted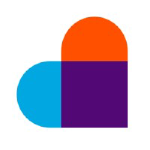 Sales Instructional Design Specialist
April 25, 2022, 1:52 p.m.
A bit about us: 
We're on a mission to change healthcare — how it's paid for, delivered, experienced. We want to put people center stage, not process or profit. We are guided by a deep belief that every person on Medicare should be treated like we would treat a member of our own family: with loving care and a profound commitment to their health and well-being. 
Why Devoted:
Make a difference... a big difference. You will have the opportunity, in a unique and dynamic culture, to be a part of something incredibly meaningful. We're a disruptive startup with an inspiring mission. Learn and grow alongside our world-class team of healthcare, technology, and data leaders, dedicated to building a health plan and clinical services that care for everyone like they were our own mothers or fathers. Our team and board members have decades of experience in health care entrepreneurship, data, technology, services, and policy. With their support, we look forward to building a health plan and clinical services that will give seniors easy access to the high-quality care they deserve.
A bit more about this role: 
At Devoted, we know that training and on-boarding new sales team members and providing ongoing training is one of the most important ways we can help our sales team succeed.  Our sales team is the first impression a prospective member has with the Devoted organization and helping to train the sales team members to promote a consistent, compliant and successful interaction is our goal. 
As the Sales Instructional Design Specialist for Devoted you will be responsible for helping the sales training team create, update and develop training materials for all sales staff including but not limited to internal field sales agents, telesales agents, sales leaders, broker agents, community outreach specialists and broker partners.  
The individual in this role must have experience in learning and development and instructional design.  The individual will develop and grow the training materials available to our sales staff using multiple methods; in-person training presentations, independent learning sessions and resource materials.  
Responsibilities will include:
Create training materials using authoring tools
Develop training resources
Meet regularly with the training team, sales leadership, and operations to understand needs, updates and processes.
Identify training gaps and needs and develop training materials
Provide updates to training materials as processes and information changes.
Assist with administrative needs in developing training classes and programs
Be able to assist with training classes and presenting training materials as needed
Work with other team members and departments as needed to solve for consistency throughout the organization.
Attributes to success:
Curiosity and willingness to ask questions
A deep desire to improve and make a change in the healthcare experience
Preference towards collaboration and preventing silos
You will roll up your sleeves and do whatever it takes to get the job done
Desired skills and experience:
Learning management system skills required
Powerpoint, word and spreadsheet skills required
5 or more years of experience in working in authoring tools required
General design/copy experience preferred
5 or more years of experience in the healthcare industry, preferably supporting Medicare Advantage
5-10 years of experience in a sales position is preferred. Previous training experience preferred.
Excellent written, verbal, and interpersonal communication skills required
Strong analytical and problem solving skills
Strong organization and time management skills
Ability to work independently
Ability to multitask
If you love running towards complex challenges and transforming them into solutions, if you want to make a potentially huge impact on many lives, and if you are looking for a disruptive startup with an inspiring and talented team, Devoted Health may be the place for you!  If you lack a specific credential for this position but believe that your strengths and life experiences will propel our mission, we would love to hear from you.
Devoted is an equal opportunity employer.  We are committed to a safe and supportive work environment in which all employees have the opportunity to participate and contribute to the success of the business. We value diversity and collaboration. Individuals are respected for their skills, experience, and unique perspectives. This commitment is embodied in Devoted's Code of Conduct, our company values and the way we do business.
As an Equal Opportunity Employer, the Company does not discriminate on the basis of race, color, religion, sex, pregnancy status, marital status, national origin, disability, age, sexual orientation, veteran status, genetic information, gender identity, gender expression, or any other factor prohibited by law. Our management team is dedicated to this policy with respect to recruitment, hiring, placement, promotion, transfer, training, compensation, benefits, employee activities and general treatment during employment.
COVID-19 Vaccination Requirement: Where permitted by applicable law, candidates must have received or be willing to receive the COVID-19 vaccine by date of hire to be considered. The Company will provide reasonable accommodations to qualified employees with disabilities or for a sincerely held religious belief, practice, or observance.