Company
PatientPop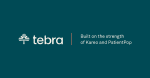 Senior Software Engineer
Feb. 9, 2022, 3:51 a.m.
An experienced Senior Software Engineer to work on a cross-functional team to solve real-world problems for healthcare providers around the country. Using your technical expertise, you will design, build, test, and improve the features that will enable our customers to effectively run their business and provide patient care. If you like solving tough problems, being part of a fun team, and are tenacious, we would like to hear from you.
Your Area of Focus
Provides innovative solutions to complex business problems
Owner and SME for Large Software Systems & business initiatives
Lead Engineering Design Reviews
Write software frameworks that can be extended by others on the team
Translate business requirements into software solutions
Expert at scoping tasks
Your Professional Qualifications
5+ years of software development experience
Deep technical subject matter expert in 3+ general areas of software development (e.g. server, db, security etc.)
Architect & write Software that Solves Complex Business Problems
Able to provide well-articulated and reasoned explanations for when and why to apply software design patterns
Leverages skills, knowledge and experience to match the right solution for the problem
Tackles technical challenges head-on with a well-defined plan
Knows when and how to optimize complex code
Able to own a large software sub-system through requirements, design, implementation release and support
Professional experience developing distributed database-driven web-based applications with Java, Spring Boot, Spring MVC, and other Spring technologies.
Working knowledge of HTML5, CSS3, JavaScript, and JavaScript frameworks
Experience with React and/or Angular is a plus
We are an equal opportunity employer. All applicants will be considered for employment without attention to age, race, color, religion, sex, sexual orientation, gender identity, national origin, veteran or disability status.