Company
PatientPop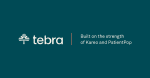 Sales Development Manager
Feb. 8, 2022, 7:51 p.m.
This role is imperative to the growth and development of our Sales Development Representative team. Our SDR's act as a farm team for our full cycle Account Executives, so you play a crucial part in developing each representative and allowing for the overall success of the sales process. Your contributions will result in the professional and personal growth of your representatives, the sales organization, and PatientPop as a whole.
Your Area of Focus
You'll serve as a coach and a mentor to a team of 8-10 Sales Development Representatives by delivering ongoing coaching, analyzing conversion metrics across segments and lead sources, and making recommendations to increase individual and team effectiveness. You will deploy advanced leadership techniques to help representatives achieve quota through candid feedback and biweekly 1:1 performance reviews. In addition, you will be the liaison between marketing and sales, helping with the planning, execution and follow-up of campaigns. By acting as a subject matter expert on our product and our customers and helping train our new representatives on the sales process you will be an integral part of driving year over year growth and propelling PatientPop forward. Your interview and assessment skills will be used consistently to hire the best talent and grow our SDR organization.
You will develop trusting relationships with your representatives and understand the challenges they face on a day to day basis. You will assess the strengths & weaknesses of the team and manage the sales program accordingly, while creating a positive impact on individual and team performance.
Your Professional Qualifications
1+ years of experience in sales management or leadership

Proven record of defining, tracking, and managing daily, weekly, and monthly activities/metrics of your team members

Experience building and expanding a sales team while driving revenue growth

Effective communicator, sales coach and motivator

Positivity is a MUST! You are solutions-oriented and not afraid of challenges in a fast-paced environment

Solid project management and business development skills

Excellent presentation and communication skills

Familiarity with Salesforce.com, Excel, email/call automation platforms (Salesloft, Outreach, Yesware, etc.)

SaaS and/or Healthcare IT Experience definitely gives you a leg up!
We are an equal opportunity employer. All applicants will be considered for employment without attention to age, race, color, religion, sex, sexual orientation, gender identity, national origin, veteran or disability status.