Company
PatientPop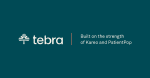 Product Support Specialist
Feb. 1, 2022, 7:51 p.m.
As a Product Support Representative you will provide outstanding customer support to our clients with our products and services and troubleshoot their technical difficulties.
Your Area of Focus
Assist clients with navigating through our platform and provide customer support through inbound calls and emails
Resolve client's issues and questions while working closely with our internal team and external partners
Provide a positive image to customers by cheerfully assisting customers with problems
Provide training to empower customers to use Kareo to improve their operations as well as becoming a subject matter expert on or software
Act as a key team member in our growing company and work closely with people throughout the company
Help improve our product and processes by contributing to the strategy using your unique insight into challenges faced by our clients and acting as the customer advocate.
We'll rely on you to be the professional and friendly contact for our clients (many of whom are doctors, practice staff or billers learning about us for the first time). You'll assist customers by answering phone calls and responding to emails in a timely, friendly and informative way. You'll have the opportunity to learn about both our company and the Medical Billing industry- ultimately becoming a Subject Matter Expert on both topics and a trusted resource for our clients
Your Professional Qualifications
Fluent English (CEFR B2+) verbal and written communication skills, because you will persuade, present and problem solve throughout the day.
High School Diploma.
2+ years answering inbound phone calls and resolving technical software problems.
Bonus points for having knowledge in using Salesforce, Shortel, Confluence
A professional and friendly demeanor for our clients, many of whom are learning about us for the first time
Ability to be a critical resource to assist customers by answering phone calls and responding to emails in a timely, friendly and informative way
Amazing telephone presence and LOVE of talking on the phone. Yes, love since this is where you will spend the majority of your day
Comfort with most things technical especially Salesforce and Microsoft Office products. Knowing what SaaS stands for is a pretty big deal too
Proven results in your ability to research/test complex issues (we want to know how you achieved this!)
Open to learning new things
Confidence, but not too much. Sense of urgency, but don't get here at 4:00 AM to start your day (no one will be here). Awesome sense of humor and empathy for those around you
Experience in a software company. Or healthcare. Or health insurance (Nice to have)
We are an equal opportunity employer. All applicants will be considered for employment without attention to age, race, color, religion, sex, sexual orientation, gender identity, national origin, veteran or disability status.